How on the heels of the official Tesla Q1 sales numbers we have more UK focused figures.
March is often a bumper month as DVLA issue new registration plates on March 1st and consumer hold off for a March car. This year we have a sales increase with total registrations up 11% YoY, the first monthly sales jump since August last year. Car dealers should be happy.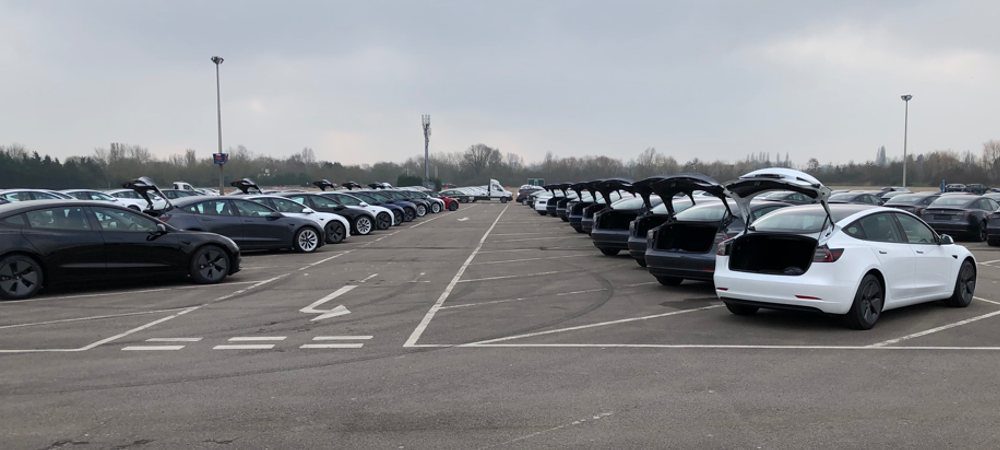 Despite lockdown restrictions resulting in the continued closure of showrooms throughout the month, 283,900 new cars were registered in March which is up from 254,600 for the same month in 2020.
It's a promising sign as the UK's lockdown restrictions begin to lift and car showrooms are preparing to open again to customers in the near future. Currently, dealerships across the country are able to sell cars online with delivery or with supermarket-style click and collect services.
Plug in share grows
Alternatively-fuelled cars continue to steal the headlines for sales rises. Plug-in hybrid car sales rose by 152.2% compared with March 2020, totalling 17,330, while pure-electric car registrations tallied at 22,003 — an 88.2% rise over the previous year.
Conventional 'self-charging' hybrids racked up 21,599 registrations for a 42% rise with mild-hybrid petrol and diesel cars rising by 134.9% — largely as a result of the drastic increase of manufacturers offering them. Pure-petrol sales were down 10% to 137,557, with diesel sales falling most by 31.4% to 30,3730.
Tesla Model 3 takes 4th place with 6,585 units.
Top ten sellers for March and Year to date are: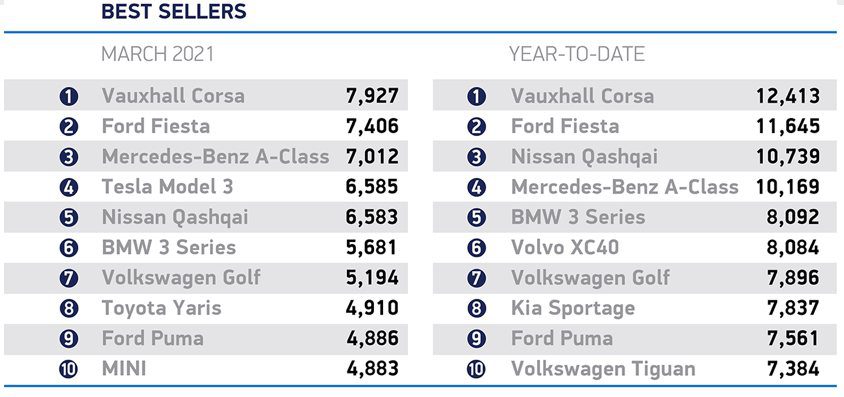 source SMMT
The Model 3 is doing very well in the the UK and as we have reported before became the best-selling UK car, regardless of the type of fuel in April, May, and December 2020. Last December, the Model 3 reached unprecedented heights for the UK market, registering a record 5,798 units, but this March brought new surprises and increased sales.