This virtual on-line launch was interesting in that the car was hardly mentioned. We learnt all about the companies ambition to be carbon neutral. How the new S will have auto drive and auto door closing. It will have a huge AI power display. We learnt via James Cameron how the company was working with the Aliens from Avatar who give back to nature.
Watch the event not live but as it was at https://media.mercedes-benz.com/eqs
We could see that this is a large car. We learnt that it has a super low drag profile of 0.20. Good. We were also told that you get the first year of charging at the IONITY network for no cost and that Mercedes is only supplying you with Green Electricity.
The EQS has a big battery pack. 108KWh – Mercedes were also keen to point out that the BMS or Battery Management was developed in house and will be upgradable over the air.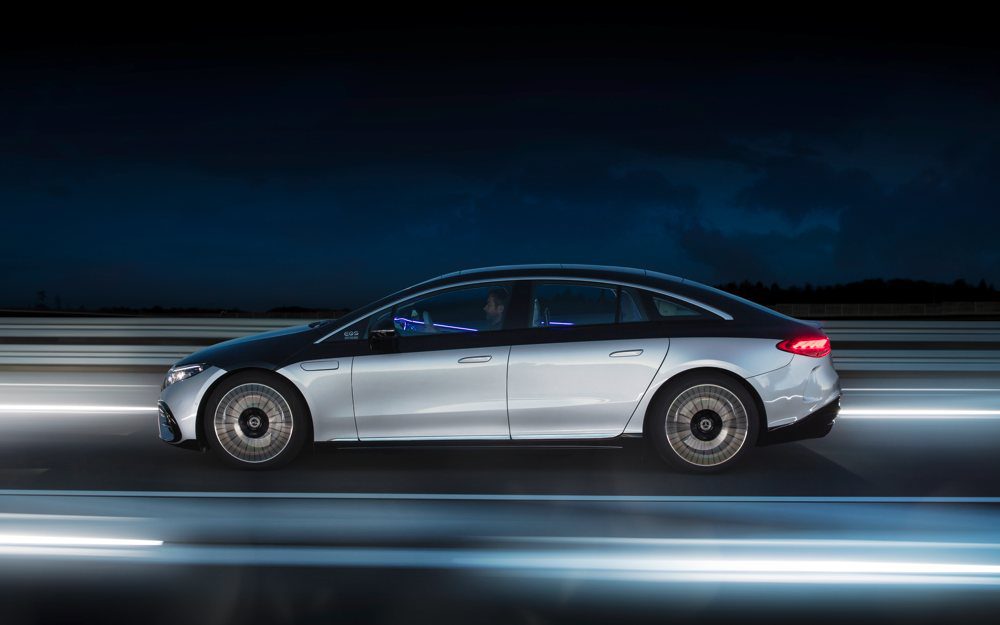 These are all features that any Tesla driver has used and should bee seen as expected on pretty much any EV, especially a fancy one from Mercedes.
What we don't know and was not mentioned is when and how much.
The EQS was first shown as the 2019 EQS vision concept and has evolved since then in to an all electric S class with a new interior and body with what the industry call cabin forward. Or remove the engine and push the wheels to the corners and slide the seats and cabin forward giving more interior space.
The launch also mentioned custom sounds for the EQS with three different soundscapes to fit those different expectations. Silver Waves is "sensuous and clean," while Vivid Flux is "crystalline, synthetic yet humanly warm." A third one, called Roaring Pulse is "reminiscent of powerful machines, creating a sonorous and extroverted feel." We had a short concert from Alica Keys who wanted to add the EQS to her collection. – Why this was important is hard to understand.
The UK press release offers the available date as Summer and the price to be announced. More confusingly there are two EQS models the 450+ and the 580 4Matic and the 4Matic will not be coming to the UK. We find the term 4Matic interesting and similar to Porsche retaining Turbo as a spec for the all electric Taycan. Why oh why continue to use ICE age terms with electric cars?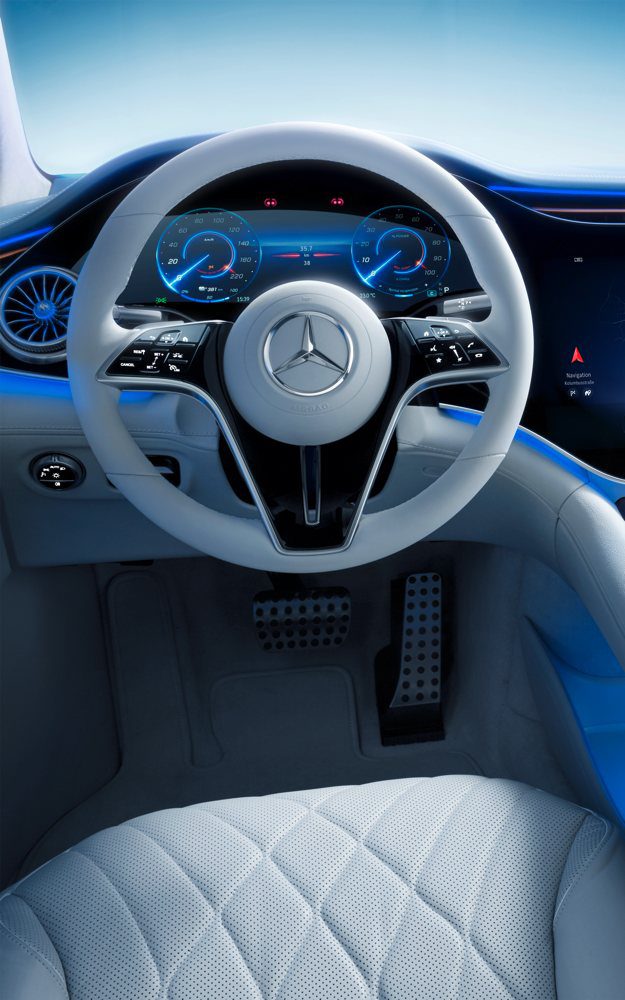 The specs on the 450+ state 0-60 in just over 6 seconds and top speeds of 210 Kmh. This is no speed demon. This is a car build for luxury not speed.
How does it compare to a regular S class? The base model starts at £80K with a 3 litre diesel engine offering 39 MPG and 0-60 in unspecified time. A plug in option is available. However the Mercedes website is so poor there is no easy way to find specifications. There is no car configurator no online ordering. Just links to dealers with cars in stock. If you need MB facts turn to what Car or Carwow.




Stuck in the past
Until MB wake up to the digital world of sales with a decent website they are stuck looking backwards. They invest billions of dollars in the car development process, another few million on the on-line launch and have no way to learn about, configure or buy on-line. Crazy. Even more so when you compare to the Tesla website where in a few clicks you can order a new Model S Plaid + version. Sub 2 seconds to 60 and £140,000.
MB have designed a good looking car with an interior way past the luxury end of the spectrum. It will be interesting to see it live and to learn the price.  The images provided do make the EQS look stunning. 
What say you?