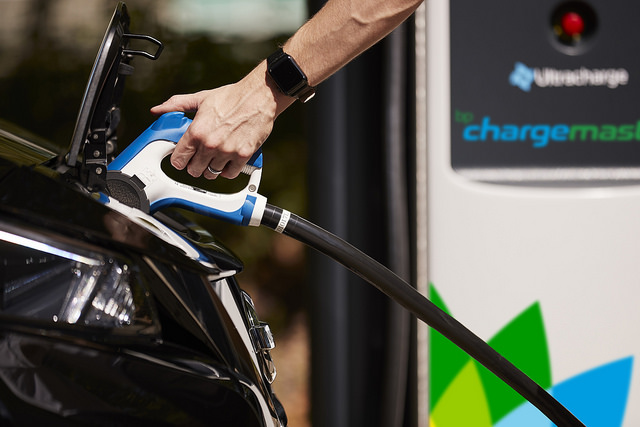 BP jump into EV charging fuel supply with purchase of Chargemaster
BP has bought the UK's biggest electric car charging network, in the latest sign of major oil producers addressing the threat that low-carbon vehicles pose to their core business.
The acquisition of Chargemaster, which has more than 6,500 charging points across the country, will begin to result in the deployment of fast chargers at BP's 1,200 forecourts over the next year.
The deal is understood to be worth £130m and was lauded as a significant milestone towards cleaner motoring in the UK. There are more than 140,000 electric vehicles on the UK's roads, most of which are plug-in hybrid vehicles that can run for a short distance on battery power before switching to petrol or diesel.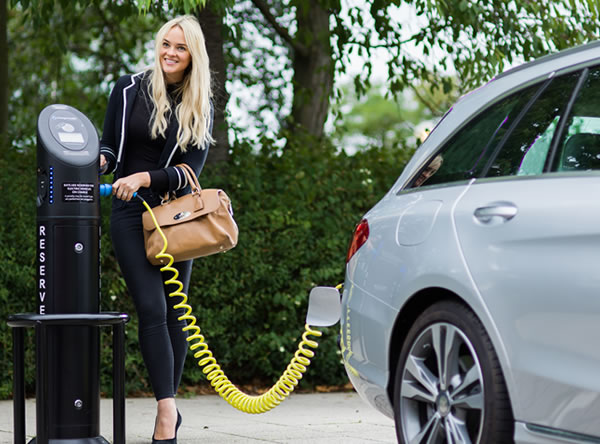 BP estimates the number of electric vehicles will hit 12m by 2040, although some analysts put the figure much higher.
Tufan Erginbilgic, the chief executive of BP's downstream division, which includes refineries and petrol stations, said:
At BP we believe that fast and convenient charging is critical to support the successful adoption of electric vehicles. Combining BP's and Chargemaster's complementary expertise, experience and assets is an important step towards offering fast and ultra-fast charging at BP sites across the UK and to BP becoming the leading provider of energy to low carbon vehicles, on the road or at home.
Erginbilgic said BP was doing more on electric car infrastructure in the UK than any other market, although the firm is also piloting chargers in Germany later this year.
The company said the rebadged BP Chargemaster would prioritise ultra-fast 150KW charging, which can add around 450-600 miles of range per hour of charging. That would mean a car such as Jaguar's new I-Pace could add about 100 miles in 10 minutes.
Charging a car at home usually takes around six to 12 hours, unless the household has an upgraded charging point.
Bob Dudley, BP's chief executive, has said the company is finally strong enough financially, after the Deepwater Horizon disaster and oil price slump, to start moving deeper into greener energy.
The £130m paid for Chargemaster is part of the $500m (£382m) the UK-based oil firm has pledged to spend on low-carbon activities and follows a recent return to solar power.
However, it is still a small slice of the total $15-16bn that the company will spend this year.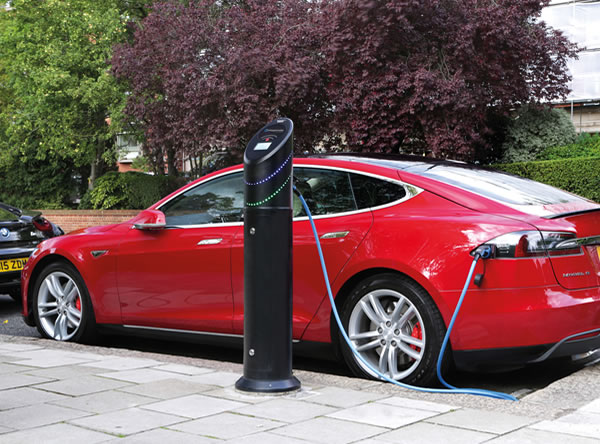 The foray into electric car infrastructure is much bigger than the one BP made in January, when it invested $5m in the US firm Freewire Technologies. BP's Anglo-Dutch rival Shell took its first steps into the market last year, installing chargers on its forecourts and buying the Dutch firm New Motion, which has 30,000 charging points in Europe.
Asked if the company could be expected to make further steps into the electric car market, Erginbilgic said: "Yes, but not for the sake of investment; they must be in line with our strategy. I don't believe the fastest person in this space will succeed."
Albert Cheung, an analyst at Bloomberg New Energy Finance, said: "Oil majors like BP face a double threat from electric vehicles. They'll take a hit on oil demand but they'll also face declining customer traffic at their petrol stations. BP understand the threats and see the opportunity to be part of the EV industry."
BNEF expects more than half of UK cars to be electric by 2040.
Founded in 2008, Chargemaster runs POLAR, the largest public charging network in the UK. The POLAR network now includes over 6,500 public charging points. The company has over 40,000 customers of its POLAR network, of which an increasing number choose to pay a monthly subscription, and the remainder access on a pay-as-you-go basis. Chargemaster is also a leading supplier of home charging points across the UK and has strong links with car manufacturers, as the charging partner for a number of car brands in the UK.
David Martell, Chief Executive of Chargemaster said "The acquisition of Chargemaster by BP marks a true milestone in the move towards low carbon motoring in the UK. I am truly excited to lead the Chargemaster team into a new era backed by the strength and scale of BP, which will help us maintain our market-leading position and grow the national POLAR charging network to support the large range of exciting new electric vehicles that are coming to market in the next couple of years."
Upon completion of the transaction, Chargemaster employees will continue to be employed by BP Chargemaster or its subsidiaries. BP Chargemaster will operate as a wholly-owned BP entity.
Chargemaster were considering an IPO and now that BP has pounced a few bankers will need to look for other oportunities.
See BP announcement at BP Press website
Visit Chargemaster at their website
Related
Related Posts