Just in from Tesla – Q2 totals
Total Model 3 production for the three months: 28,578 units.
Total Model 3 production last week: 5,031 units.
Tesla's Q2 2018 production totalled 53,339 vehicles, a 55% increase from Q1, making it the most productive quarter in the company's history.
Model 3 production, which reached a total of 28,578 units, also exceeded the combined Model S and X production of 24,761 vehicles during Q2 2018.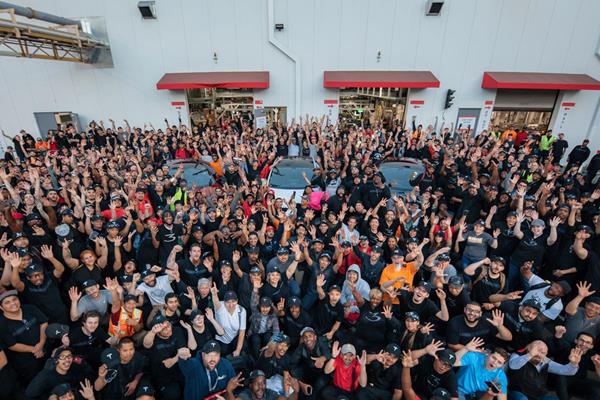 Q2 deliveries totalled 40,740 vehicles, of which 18,440 were Model 3, 10,930 were Model S, and 11,370 were Model X. As noted by Tesla, both orders and deliveries for the Model S and X were higher in Q2 than a year ago. Tesla also expects its overall target for 100,000 Model S and Model X deliveries in 2018 to be unchanged.
Tesla managed to produce almost three times the number of Model 3 in Q2 than it did in Q1 2018. According to the company's vehicle production and deliveries report, the GA3 line within the Fremont factory is expected to have the capability to hit a production rate of 5,000 Model 3 per week on its own. Augmented with GA4, the Model 3's newest assembly line set up in the tent or massive sprung structure on the grounds of the Fremont factory, however, Tesla noted that it was able to hit its production target for the compact electric car faster.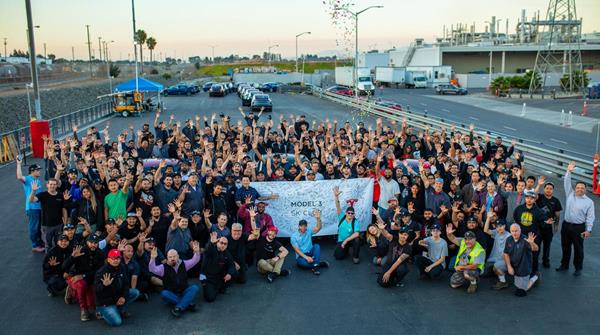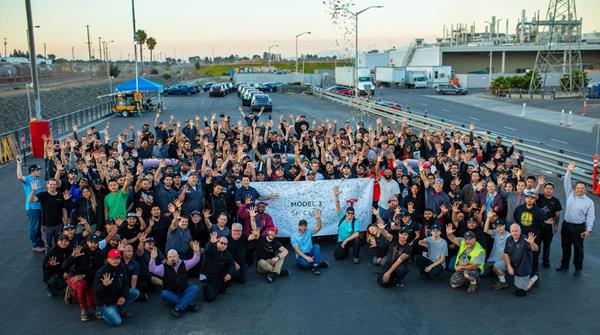 With the 5,000/week mark attained, Tesla is now looking to increase its production capacity for the Model 3 even further. According to the company, it expects to increase its manufacturing rate to 6,000 Model 3 per week by late next month. Tesla also reaffirms its guidance for positive GAAP net income and cash flow in the upcoming third and fourth quarter.
The remaining net Model 3 reservations count at the end of Q2 still stood at roughly 420,000 even though we have now delivered 28,386 Model 3 vehicles to date. When we start to provide customers an opportunity to see and test drive the car at their local store, we expect that our orders will grow faster than our production rate. Model 3 Dual Motor All Wheel Drive and Model 3 Dual Motor All Wheel Drive Performance cars will also be available in our stores shortly.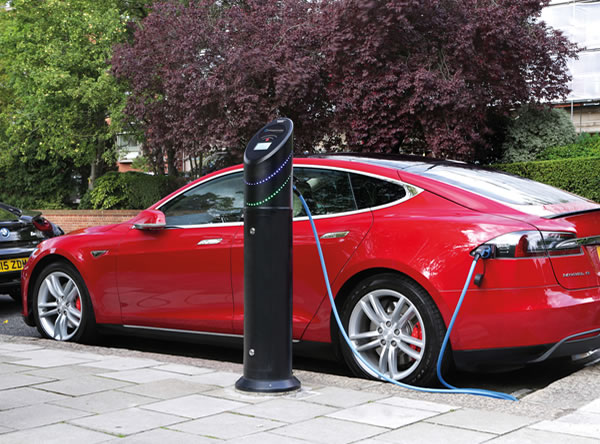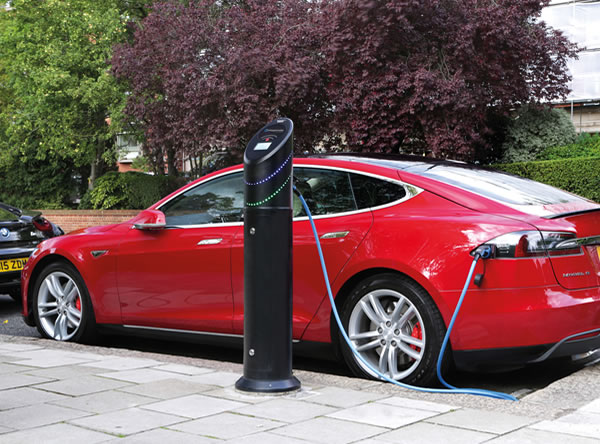 Read more at Tesla IR site