Model Y might just be best car in world writes Dan Neil in this weekend's Journal.
An interesting review of a Long Range Dual Motor Model Y that covers the car, the driving experience and sundry facts about Tesla and the Model 3 that shares 70% of the Model Y components. Dan likes the car.
Over here in the UK we still have no date for the Y. Tesla website shows a nice graphic and plenty of data but no date.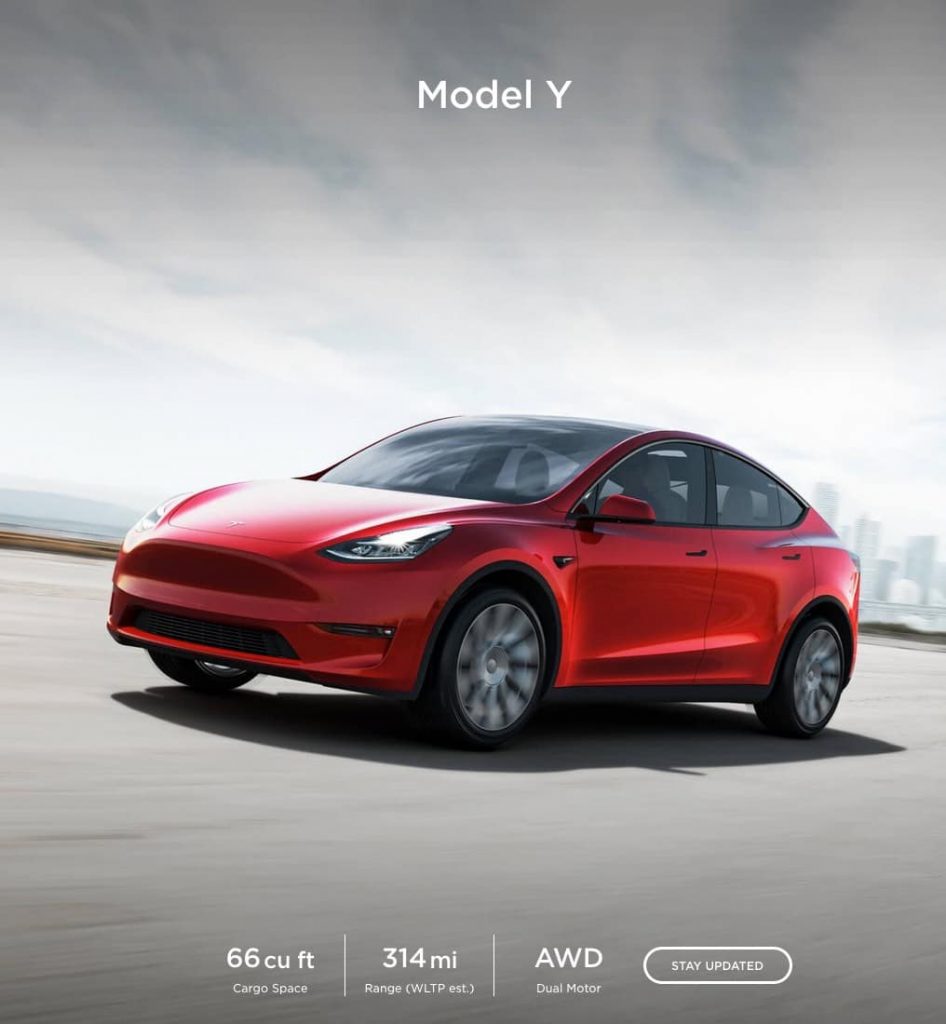 From behind the wheel, everything else feels like a sluggish, sloppy antique. The endgame of petroleum will be a decade of shuddering like washing machines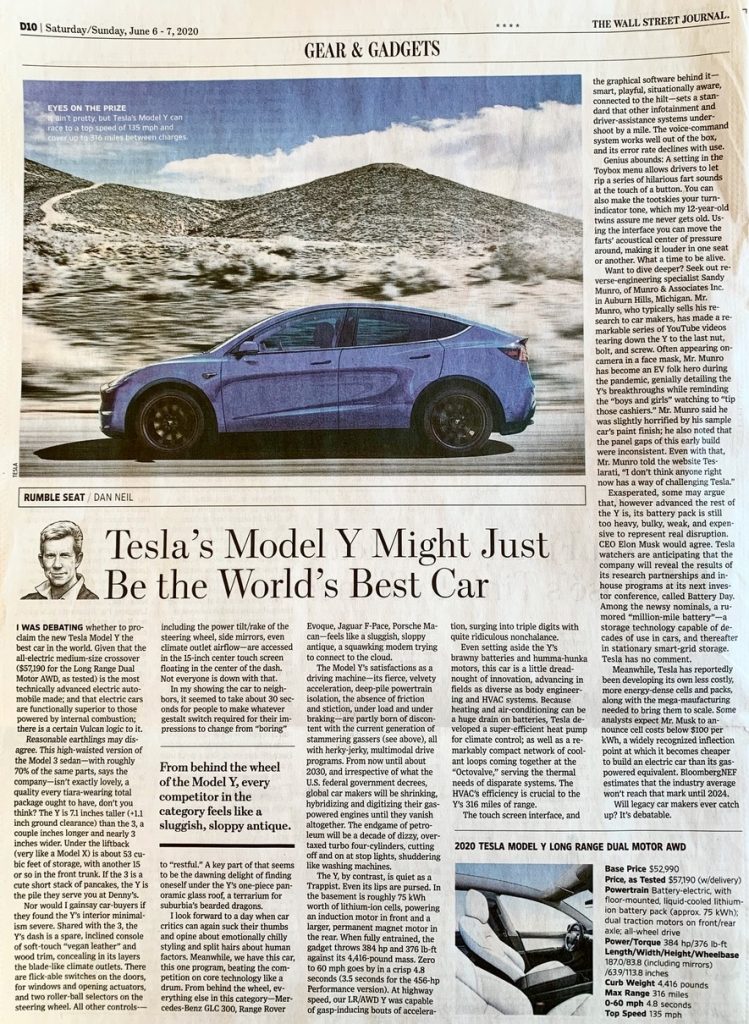 Read full article at WSJ – Subscription required.