With car sales down 85% auto manufactures are looking at all the ways to shift as much tin as possible.
We have received numerous lease offers over the lock down.
We like:
Blue Poppy. Tesla Model 3. From £420 / month. July contact free delivery.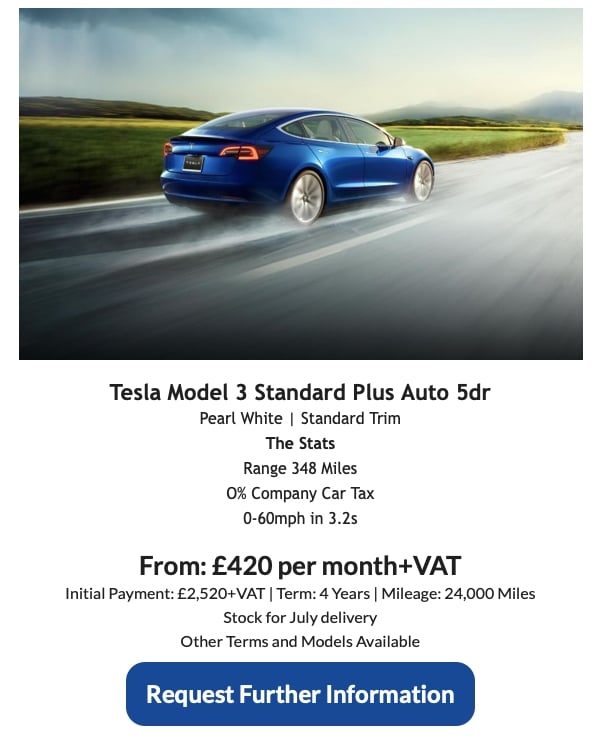 See more information at BluePoppy
Drive Electric also emailed us with a bunch of pure electric offers including.
MG ZS EV. 140 mile range with 44KWh pack from £259 / month.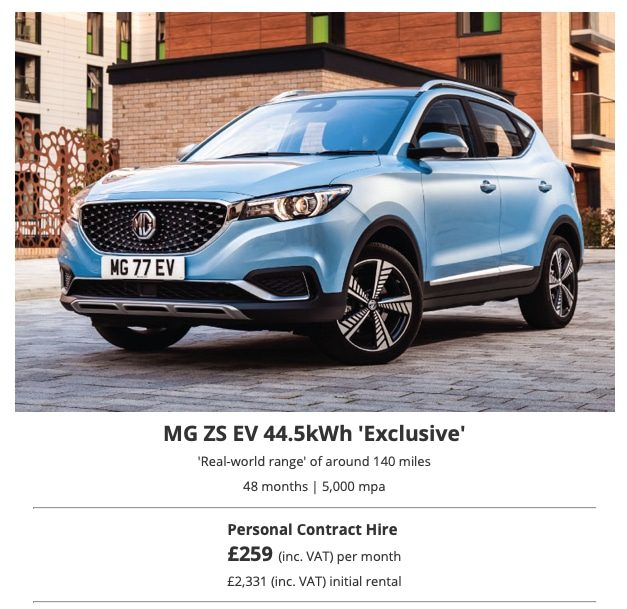 Hyundai IONIQ EV. 165 mile range from £229. – These car were very limited by production problems with the battery packs. Maybe the issues are resolved and production has indeed ramped up.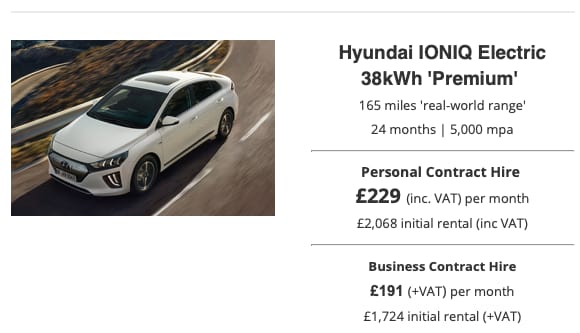 Nissan LEAF – 150 mile range with 40KWh battery pack. From £225 /month.
We also like WeVee leasing. They are purely focused on Electric Cars and were introduced to us by our friends at Tesla.
They offer a Model 3 lease 255 miles range. 0-60 sub 5 seconds from £534 / month.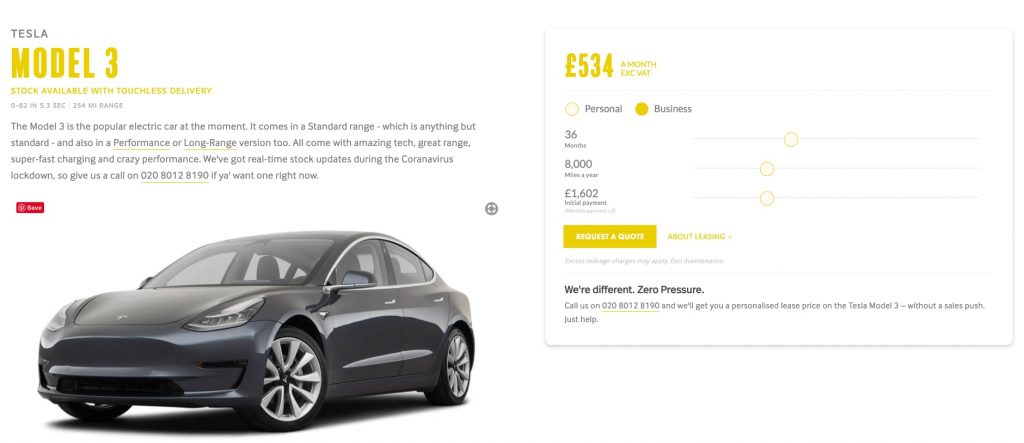 Learn more from WeVee website
CARWOW
Before you do purchase or lease a new car it is worth taking a peek at carwow and seeing what offers they can bring to the party.
Looking at LEAFs for example they list all the options with the relevant pricing. Very clear and easy to use.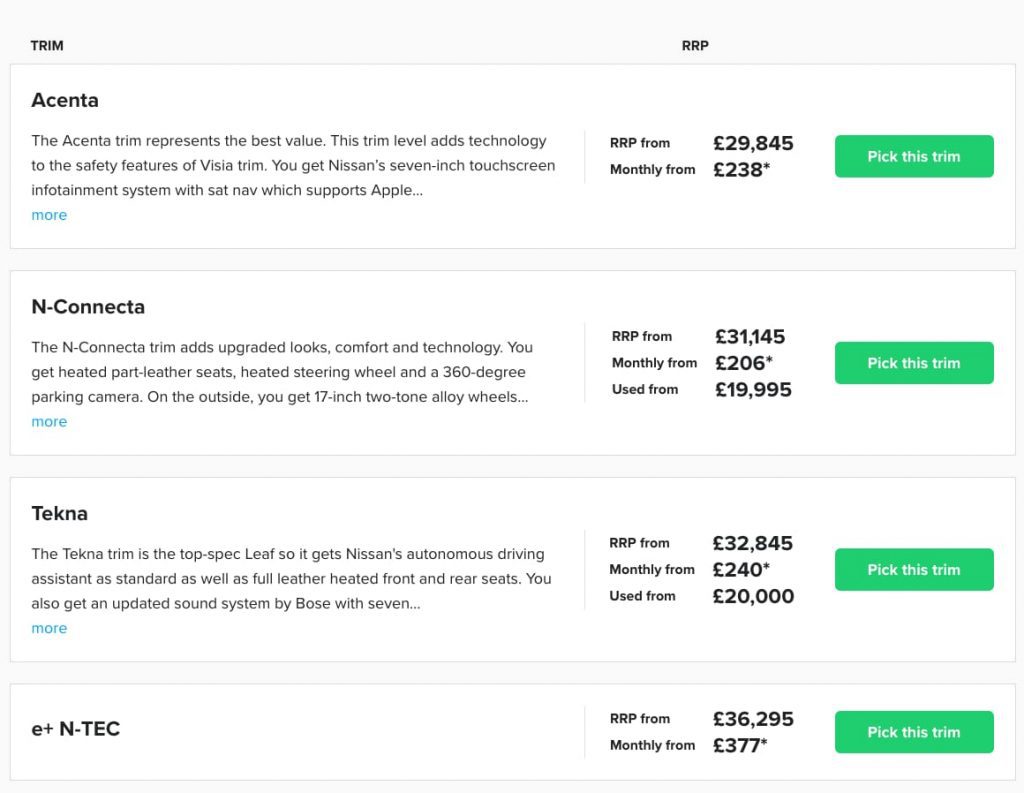 See CarWow site for full details.