The Society of Motor Manufacturers and Traders (SMMT) just released the latest car sales data for the first three months of the year and the Model Y is leading a strong increase in electric vehicle sales. The popular Tesla Model Y is the best-selling electric vehicle, and in March sold 8,123 units, making it the best-selling vehicle of all.
Battery-electric vehicle sales are up 18% year over year.
This represents significant growth for the Tesla Model Y as it was only introduced to the UK market in Feb last year.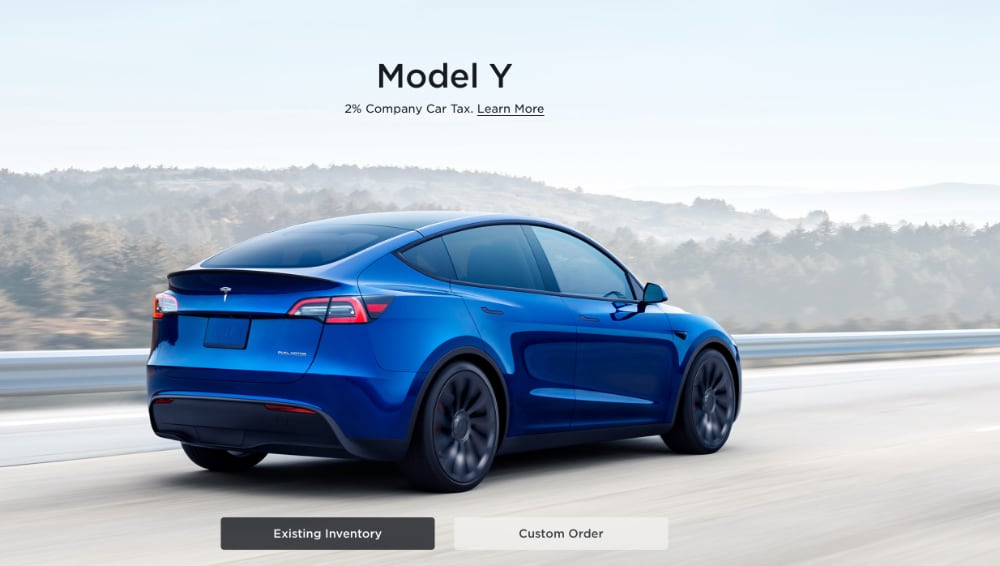 UK new car registrations in March bounced back by 18.2% to deliver the best 'new plate month' performance since before the pandemic, according to the latest figures from the Society of Motor Manufacturers and Traders.
The increase saw 287,825 units delivered, the eighth consecutive month of growth for the new car market, as supply chain challenges slowly continue to ease. As a result, the first quarter of 2023 is the strongest since 2019, with just under half a million new cars joining the road. This represents an additional £2.7 billion of deliveries, underlining the contribution the sector can make to UK economic growth, despite the market still being significantly below pre-pandemic levels, down 29.5% on Q1 2019.
This chart shows the industry sales for March: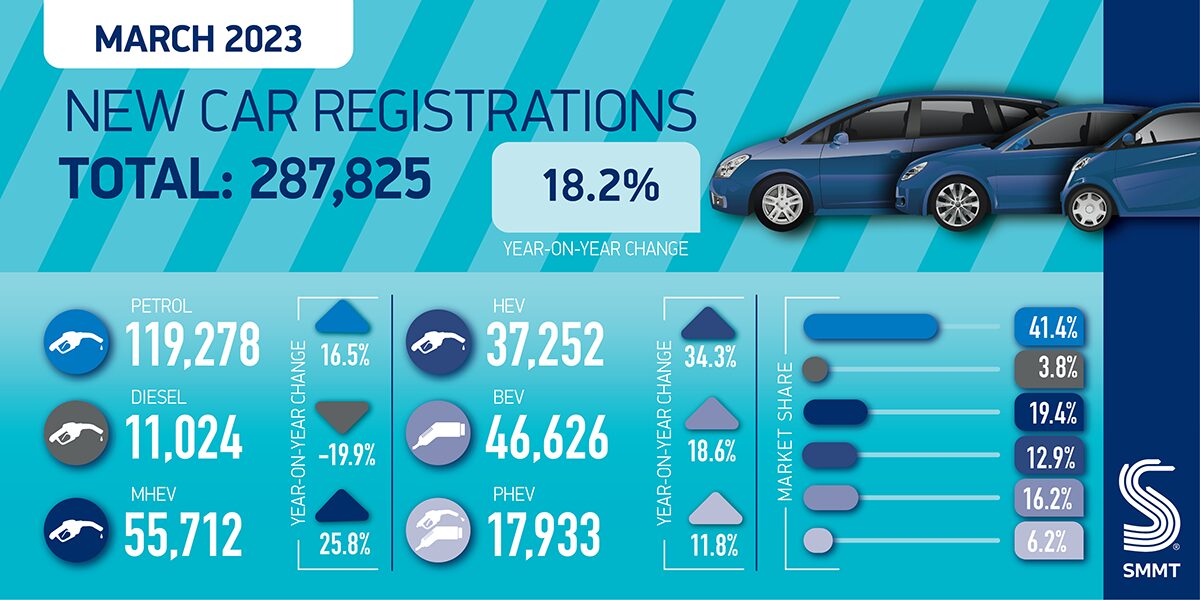 Bestsellers for the month: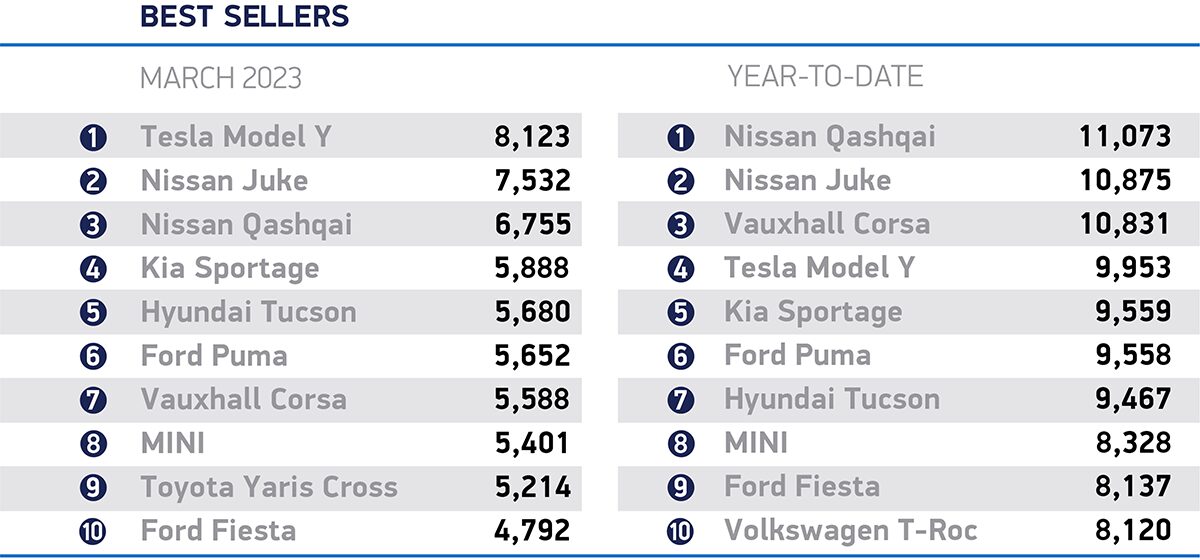 Follow the money
With a starting price of say £45,000 the sale of 8,123 cars is worth around £365 Million.
Compare this with the Nissan Juke – with a starting price of say £22,500 gives Nissan £179 Million. – Or around half of the Tesla income.
We know that the Tesla UK sales units are dependant on production and hence lead times from China as all our right hand drive cars are made in Giga Shanghai and when a boat load of cars arrive, sales shoot up. Even so this is an impressive month.
Stock
We still rate TSLA a string buy at under ¢200. Stock is currently trading at $185.
Source – SMMT.