Tesla is building a 2nd Megafactory in China as Tesla officially signs a deal to build a 40 GWh factory, and this is good news for anyone paying close attention to the growth of Tesla's energy business. We know that Elon Musk has said that Tesla Energy is going to surpass the auto business one day. The auto business will be worth trillions one day – what does this mean for the energy business?
The first Megapack deliveries from this factory are expected to start in late 2024. There will most likely be a ramp, just like the Lathrop, California, factory, until the factory reaches its capacity limit of 40 GWh.
This information comes after an announcement was made with Tom Zhu, SVP of Tesla's automotive business, Wang Hao, general manager of Tesla China, and Tao Lin, VP of Tesla attended the signing event.
Tesla's Megapack product has been getting a little more attention lately, as I think more people are starting to realize that Elon Musk was serious when he said that the Energy Business will outgrow the auto business.
he Magapack is the Grid connected battery pack that can store large amount of electrical power.  They are provides for utility projects at large scale and ship ready to install with fully integrated battery modules, inverters, and thermal systems.
The reason I think he said that is that you have many billions of people that need electrical power energy and energy storage. Not every one of those people will need a car. It's just a larger market, and I believe most utility companies are going to use the Megapack just on the principal alone that they can store energy from off-peak hours at low cost and sell energy during peak hours at a higher cost. If that's all the Megapack could do, that would be enough to be a bestseller in energy.
Pay very close to the statement Elon Musk made about Tesla Energy eventually being bigger than the auto business. I can't stress the importance of this statement enough. There is no reason to believe that Tesla is not going to build more Megapack factories in the future.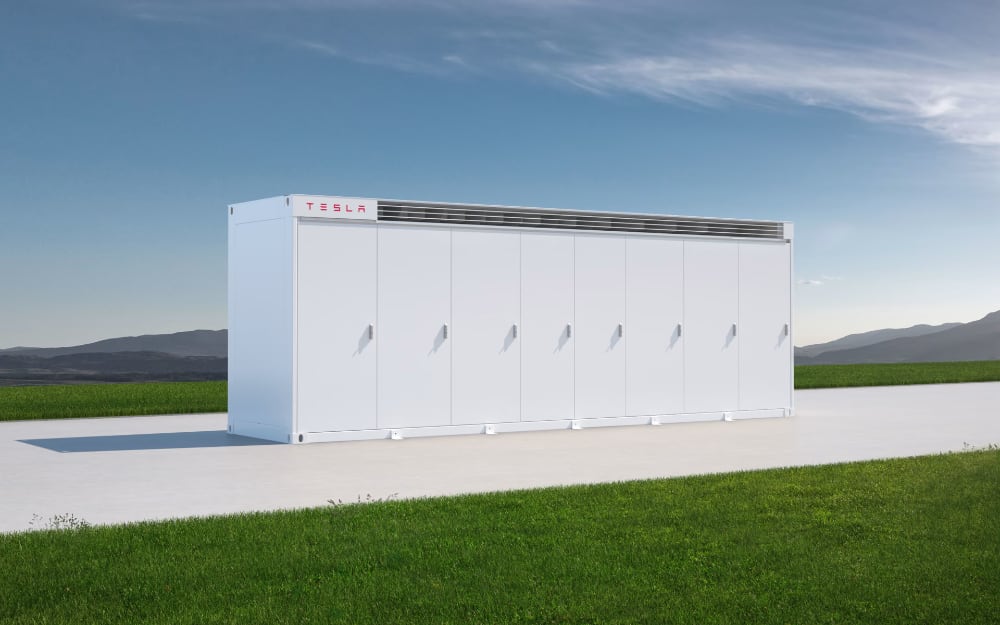 For pricing see Tesla Website: As an example a 50MW pack will cost you around $54 M. That's a lot of batteries.