Geneva sees launch of crazy Vanda Dendrobium – EV from Singapore
You may well as who is Vanda? They are a  Singapore company specialising in battery technology and electric mobility and an offshoot of parent company Wong Fong Engineering, a big player in heavy items such as cranes, tailgates and military equipment, for example.
It hasn't built a car before, nor does it plan to become a volume automotive manufacturer. The closest thing to a series production vehicle in its current portfolio is the rather beguiling little Motochimp electric scooter, which goes on sale in Japan in summer 2017, and the Ant Truck, a square-cut one-tonne EV load-lugger heading for production before 2018.
The Dendrobium is intended as a halo project, to build interest and awareness in the brand. A second car may follow, should the Dendrobium be successful. CAR Magazine had a sneak preview of the Dendrobium before it travelled to Geneva, at Williams Advanced Engineering, the consultancy offshoot of the F1 team tasked with engineering and building the show car on behalf of its creators, Vanda.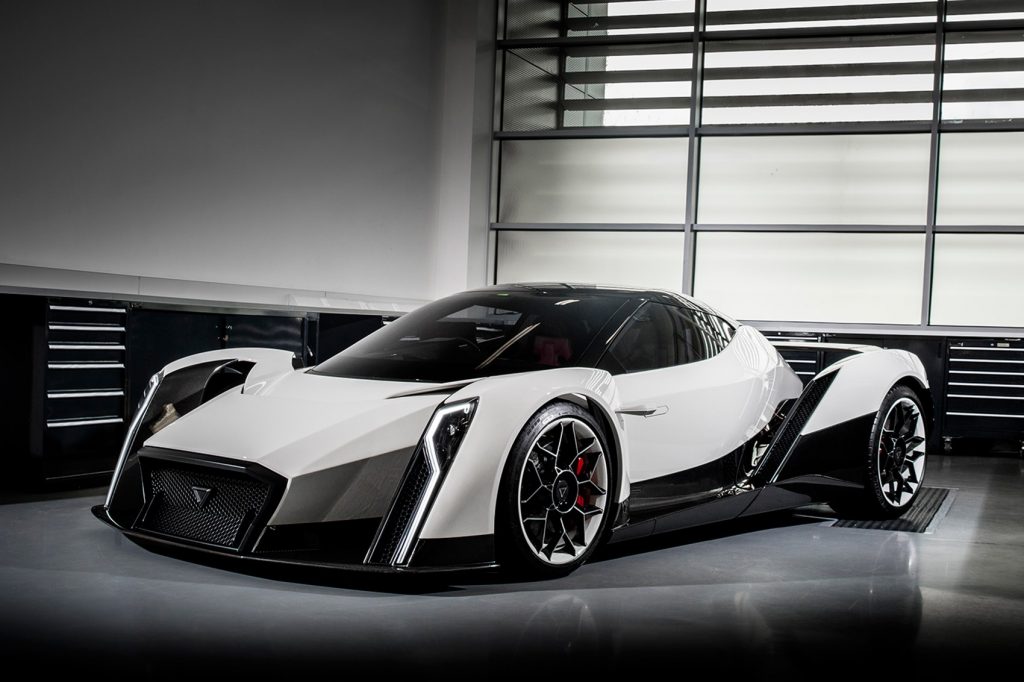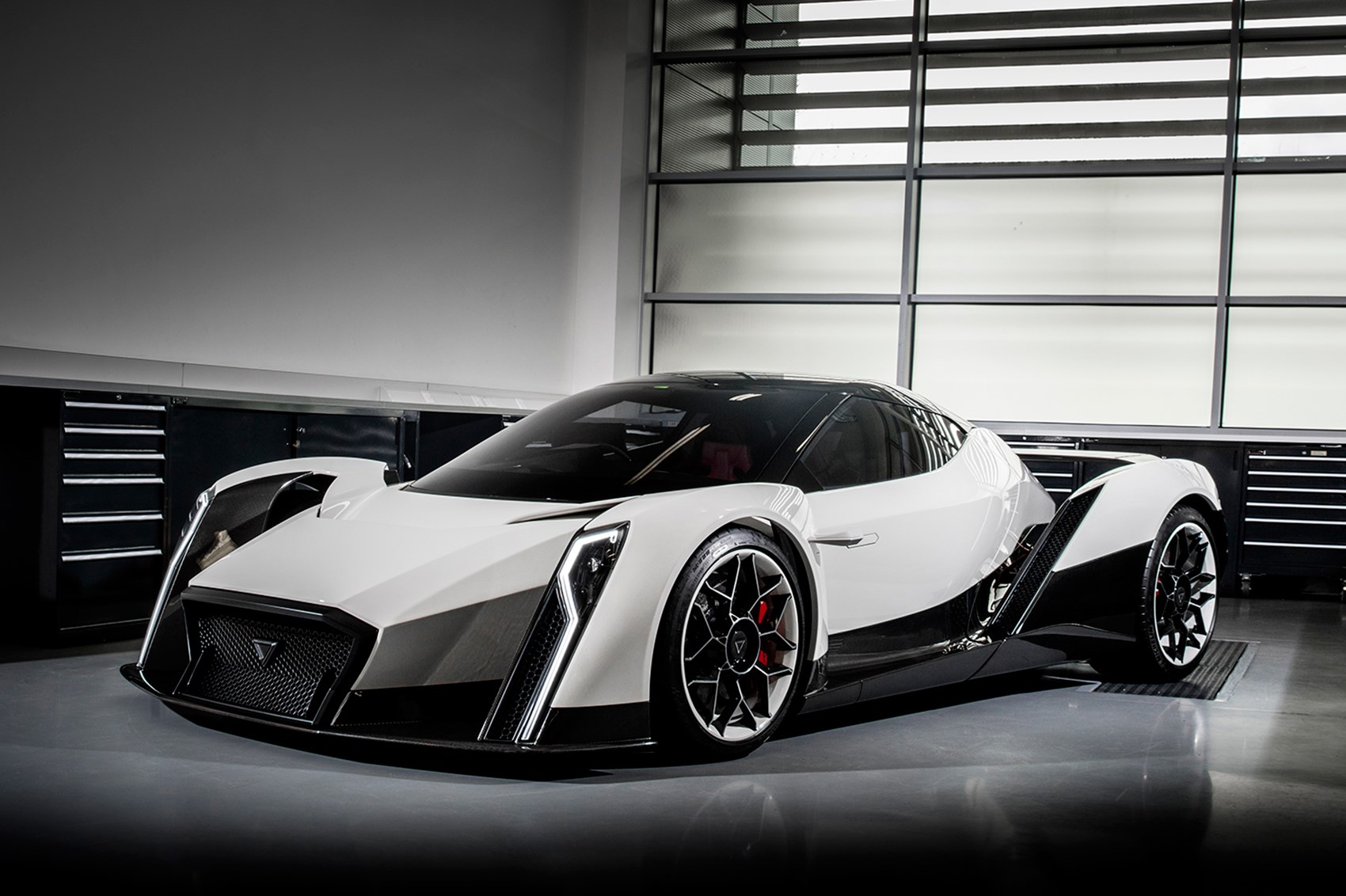 'We are still deciding whether to put the car into production fully,' Vanda Electric CEO Larissa Tan told CAR. 'The plan is to do so, but reaction at Geneva will be key. If it does, it will be made in the tens rather than the hundreds.'
Should the Dendrobium make the jump into production, Williams Advanced Engineering will again most likely be the construction partner.
At the time of writing, Vanda hasn't yet named a potential price for the production car, nor taken deposits, with final decisions to be taken post-Geneva. Nonetheless, we're told we can expect a production version to carry 'a seven-figure price tag.'
Will it ever move?
The numbers associated with the Dendrobium's projected performance are startling: 0-62mph in as little as 2.6sec, and a top speed of around 200mph.
Ian Cluett, head of programmes at Williams Advanced Engineering are targeting a kerb weight of 1750kg. 'It's hard to make a two-tonne-plus car fast,' he says. 'Weight is the key for this car – there's still lots to come.'
Power, range, and the powertrain configuration itself for that matter, are still to be finalised. It may feature four in-board electric motors, or three; regardless, it will power all four wheels. Currently the car is designed to use a single-speed gearbox at the front and multiple gears at the rear, with conventional differentials rather than a more complex motor vectoring system. No news regarding battery size, technology or charging specifications.
Likewise, which type of motors will be used is still TBC, but Cluett says the Dendrobium won't use the same motors as the Williams-developed Formula E powertrain. Total power output is likely to exceed the equivalent of 1000bhp.
If the Dendrobium does go on sale, when will it reach the road?
Two years after the decision, Larissa Tan tells us – by which time battery technology will naturally have moved on again. Tan says the production car's powertrain 'will fit a hypercar at that time,' in terms of its performance and technological advancement.
The car's essential design has existed as a concept project since the mid 1990s, Tan explains, and was always intended to be an EV. Although the project was revisited again in the mid 2000s. 'We were waiting for technology to catch up with the design, for the time to be right. We decided now that the time is right to realise it.'