Shock horror – Tesla makes profit against Wall St's expectation of a loss. Stock jumps 5%.
Tesla reported today in its third-quarter that it had earnings of 74 cents per share, compared to Wall Street's expectations of a loss of 54 cents per share. In other words: Tesla said it actually made a profit this quarter on a GAAP basis.
"Furthermore, we expect this to continue into Q4 and project positive GAAP net income (excluding non-cash stock-based compensation) despite [Zero-emission vehicle] credit sales in Q4 likely being negligible," the company said in a statement. "We set new records for vehicle production, deliveries and revenue, which led to GAAP profitability and positive free cash flow (cash flows from operations less capital expenditures). At the same time, GAAP total automotive gross margin and gross profit per car increased substantially."
Tesla still said it planned to ship around 50,000 vehicles for the second half of the year, with 25,000 planned shipments for the fourth quarter this year. The company also said it still plans to be on track to deliver 500,000 vehicles in 2018. The company had originally targeted that shipment goal by 2020, but it bumped it up earlier this year accompanying an earnings report and a large number of pre-orders for the Model S.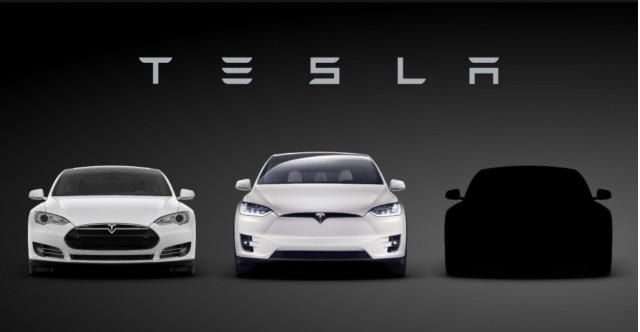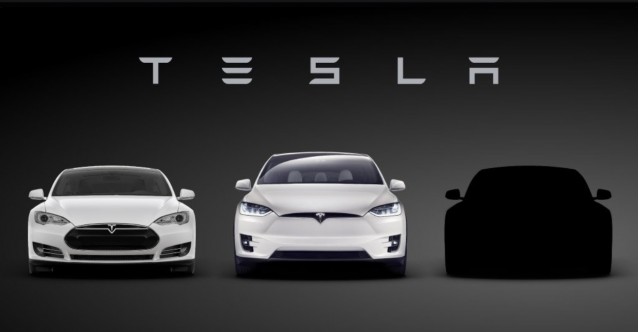 Throughout the year, Tesla has made a lot of aggressive moves, including working to expand its self-driving car efforts, and ramping up its car shipments. Earlier this month, Tesla reported that it shipped 24,500 cars in the third quarter. Tesla actually revised that estimate slightly upward by around 300 cars.
Tesla is still in a tricky position as it works to push through its acquisition of SolarCity and deals with some delays in satisfying the full demand for the Model 3 — which recently started listing with shipment in 2018. It's also trying to increase spending to ramp up production of the Model 3 and Model X, and earlier this year sold around $2 billion in shares to satisfy that spending.
Tesla shareholders will vote on the SolarCity acquisition on November 17. Tesla said it brought in $2.3 billion in revenue, compared to Wall Street's estimates of $1.98 billion.
Other highlights from the release include:
In Q3, combined net orders for new Model S and Model X vehicles grew 68%, compared with the same period last year. During the quarter, we opened 17 new stores and service centers to increase our customer support network to 250 locations globally.
We achieved record production levels in Q3, rising to 25,185 vehicles for an increase of 37% from Q2 and an increase of 92% from Q3 last year.
More than four years since its introduction, Model S continues to expand market share, which is a testament to our continuous vehicle innovation. In the U.S., which is Tesla's most mature market, Model S deliveries grew nearly 60% year over year, increasing its lead status with a 32% share of the top 12 selling large luxury sedans, as Model S unit growth significantly outpaced U.S. large luxury sedan category sales growth.
Despite still ramping production, Model X is also gaining market share, already growing to 6% of the U.S. large luxury SUV market in Q3, or #8 in the large luxury SUV category, edging out the Porsche Macan and Cayenne, the Land Rover R-R Sport and the Infiniti QX80. The large luxury SUV category is three times the size of the large luxury sedan category in the U.S., and represents a huge opportunity to further increase Model X sales.
At the end of Q3, we had 715 Supercharger locations globally,with 4,461 individual Superchargers. 86% of western Europeans are now within 150 miles of a Supercharger.
For Model 3, we have completed production line layouts and will soon begin installation of new body welding and final assembly lines. We have established a world class team of suppliers for Model 3 production equipment and components and critical long lead time equipment and components have been sourced. We are now testing vehicle systems such as chassis, the high voltage drive system, and low voltage subsystems such as vehicle controllers, HVAC, infotainment and lighting. As refinement of the Model 3 continues, we remain on plan for our timing, volume, vehicle capability, pricing,and margin targets.
We maintain our guidance of 50,000 new vehicle deliveries for the second half of 2016, with a Q4 plan of just over 25,000 deliveries, despite the challenges of winter weather and the holidayseason. We expect about 30% to 35% of these deliveries to be accounted for as leases for revenue recognition purposes.
See full report on Tesla IR website.