The Mercedes-Benz S550e plug-in hybrid luxury S class will likely be the first production car to offer wireless charging as a factory option.
The availability of wireless charging was announced earlier this year by Mercedes as part of a significant update of the current-generation car.
We now know that the S550e will use a version of the Qualcomm Halo system, built under license by a third party.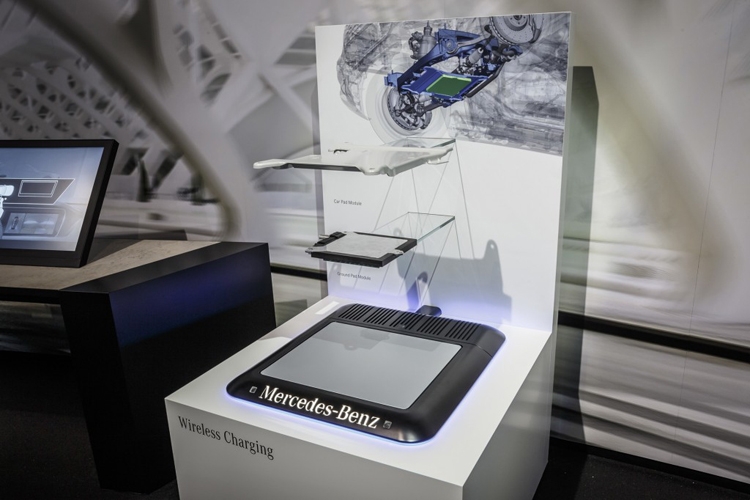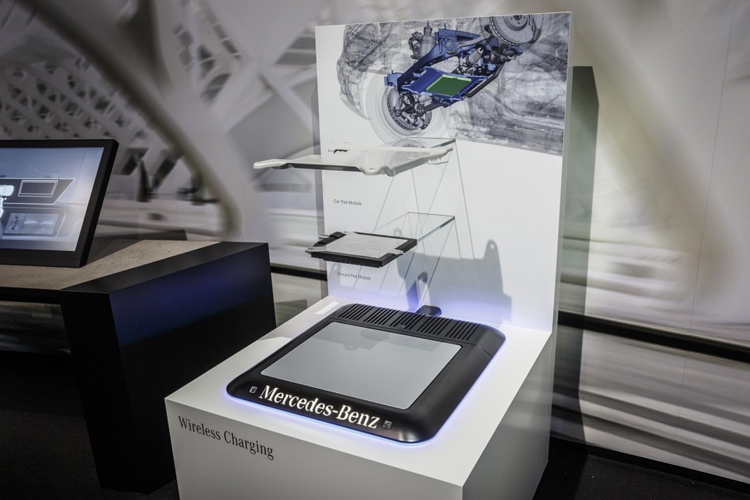 The current S550e offers a twin-turbo V6 petrol engine, coupled to a powerful 114bhp electric motor. The result is the S500 Plug-In, and it's capable of more than 100mpg under optimum conditions. The pure EV range is around 20 miles.
The Mercedes S500 Plug-In makes sense for city-based chauffeurs, or those with the infrastructure required to effectively utilise a car like this. If you live less than 20 miles from the office and can charge both at home and at work, you could essentially run this luxury limo without ever filling it with fuel. Of course this is true for all Plug-In hybrids such as Volvo or Outlander PHEVs.
However, for many, exemption from road tax and the London Congestion Charge – itself worth more than £3,000 a year – will be the deal-breaker. Within four years you'll have recouped the £12,000 premium over the cheaper S350, and that's without considering the money you'll save on fuel.
Now to make life even easier Mercedes are set to offer wireless charging, removing the need for a pesky cable.
The plan is to offer inductive charging as an option. This does require the retrofit in your garage to install a charging plate.
Inductive charging is basic physics at work. Running a current through a coil of wire creates a magnetic field, which in turn allows current to be transferred between two coils in close proximity, without any physical connection.
One coil is housed in a base plate that sits on the ground, while the other is housed in a receiver on the car's underside.
For home users, the base plates are bolted to the garage floor, with the wire providing power usually running through a trench in the concrete.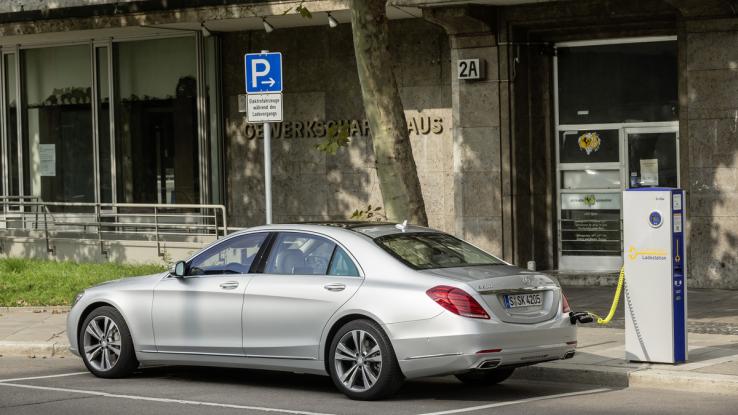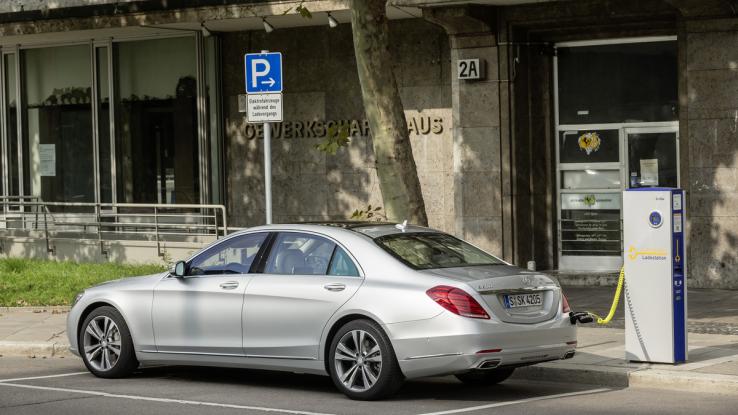 Mercedes previously said the system would have an efficiency rate of 90 percent for transfer of electricity from a power source to a car.
The system in the S550e is rated at 3.6 kilowatts, which is somewhat low compared to charging systems for all-electric cars.
In addition to the wireless-charging option, the S550e is expected to get a boost in battery-pack size from 8.7 kilowatt-hours to 13.5 kWh.
While other carmakers have shown wireless charging on various concept cars, Mercedes seems to be the only one with definite plans to offer the feature on a production model.