The latest Tesla to hit the streets in now close to available and has been reviewed by a number of motoroing journalists. One such review is in the Wall St Journal where Dan Neil gives it a super write up. Dan is no fool having been a contributing editor to Car & Driver. Read Review here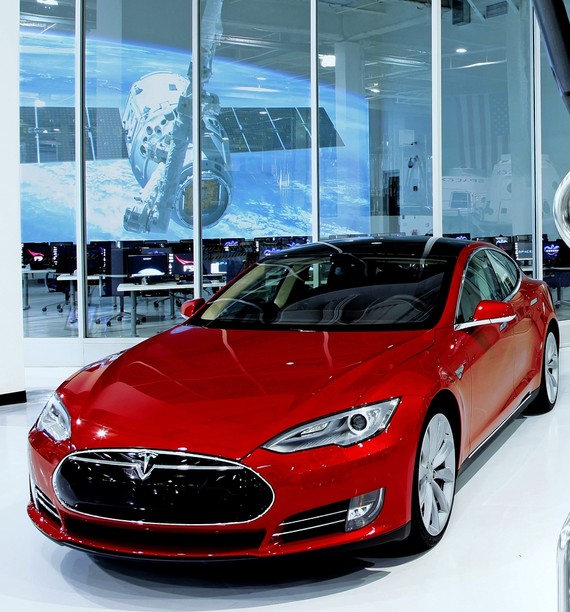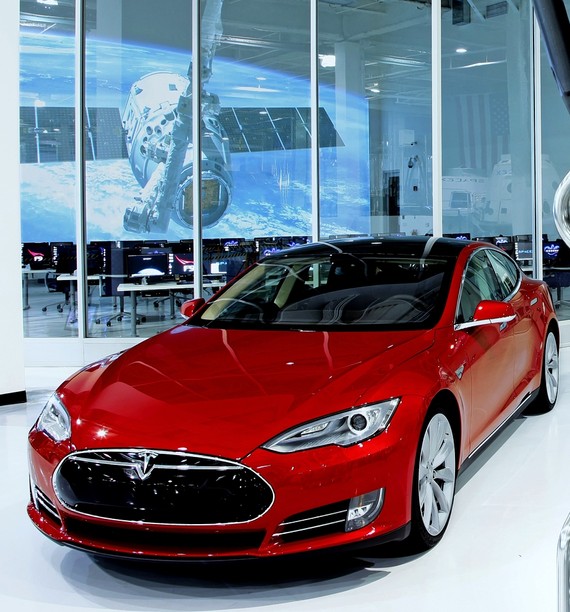 The S is a high performance salon car that looks like a Jaguar. The Signature model is powered by a 416 HP AC motor that produces a nice little 443 pounds-feet of torque bringing 60 MPH up in 4.4 seconds from standstill.
The four door gives plenty of room and looks great. The battery pack accounts for 30% of the vehicles total weight of 4,650 pounds. 
As a company Tesla has grown from strength to strength. It starting be building an electric 2 seater base don a Lotus. It acquired the Fremont CA plant  that was a GM/Toyota JV proving the company with an instant car factory. The S is defiantly a real Tesla car. With an EV the designers have the ability to try things that folks with a IC power plant just cant do. There is no engine to go under the bonnet and the need for a radiator is greatly reduced giving far more options for sexier looks.
The Tesla Model S has a choice of 3 power packs: 40, 60 and 85 KWh. These packs change the rage of the car from 160 to 230 to 300 claimed highway miles. The pack is a large matrix of Nikel Cathode Lithium Ion Panasonic batteries, more than 7,000 in total.