Tesla produces most of its battery packs at the huge Gigafactory in Sparks, Nevada.
The packs are used in cars as well as Powerwalls, the residential battery pack and the Magapacks, the generator grade pack. Each pack uses a bunch of cells and Tesla has been focusing more on cars that packs. Hence the long lead time for Powerwalls in the UK.
The factory has a new general manager and a new VP of Gigafactory Operations Hrushikesh "Hrushi" Sagar. He recently headed up a meeting with employees, and CNBC was reportedly able to get ahold of the audio of the meeting, as well as related documents. From these we learn that the factory produced  close to 283,000 EV powertrains in Q2 2022 alone. He also said the facility is able to consistently produce nearly 9,000 battery packs per week. Sagar continued by sharing that the factory is producing over 6,500 Powerwalls each week. The company produced 37,600 of the home batteries in Q2 2022, and a 22 percent increase is expected for Q3 2022. Meanwhile, it was also reported that Tesla is on target to make 442 Megapacks during the same quarter, which, if successful, will mark an 85 percent increase from Q2 2022. These are big numbers.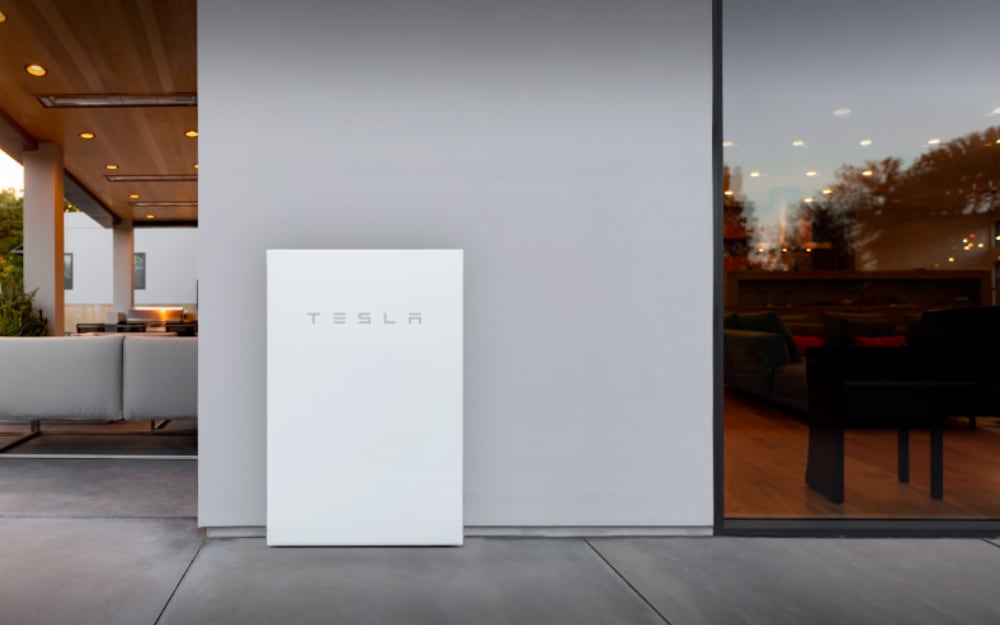 The reason for the ramp is the introduction of the larger cell size that are more Efficient, more powerful and expect to be cheaper to produce. The Gigafactory has been growing on size and we imagine that the productivity has also grown as the Tesla team continues to work on production techniques and manufacturing effectiveness. The image below shows how Tesla see the factory in the future. Currently it is around half built as the second image shows.


The 2170 Cell
The standard Tesla cell was the 2170, a cylinder measuring at 21 millimeters by 70 millimeters, and weighed approximately 68 grams. At a nominal voltage of 3.7volts, each cell can be charged as high as 4.2 volts and discharged as low as 2.5 volts, with each cell storing up to 4800 mAh.
4680 Cell
The 4680 cell is shingle-spiral form design that is simpler to manufacture and comes in a package size of 46 mm in diameter and 80 mm in length. The weight is not available but its other voltage characteristics are reportedly similar or the same; however, each cell is rated for around a whopping 9000 mAh, which is why the new Tesla tabless battery Is so good. Furthermore, its charging speed remained conducive to rapid requirements.
Battery power
This is the huge Tesla advantage. Having control of the battery supply gives Tesla a unique advantage over all other car manufactures as they try to ramp EV production and are beginning to discover that batteries are not equal and not easy to source in huge numbers.