Karma
Over the years we have owned a fleet of Electric Cars as part of our on going charging point and cable research. These have included a pair Nissan LEAF V1s in Silver and Red, Mitsubishi Outlander PHEV and Tesla Model 3.
The Fisker brand and company are interesting in that they first developed the Fisker Karma. The company was started by Henrik Fisker. Prior to starting his own venture Fisker was at Aston Martin and  responsible for designing the Aston Martin DB9 and V8 Vantage, Artega GT, and BMW Z8. He also served as design director and sat on the board at Aston Martin.
The Karma was a plug-in hybrid luxury sports sedan produced by Fisker Automotive and manufactured at Valmet Automotive in Finland. First deliveries took place in the U.S. in late July 2011 and deliveries to retail customers began in November 2011.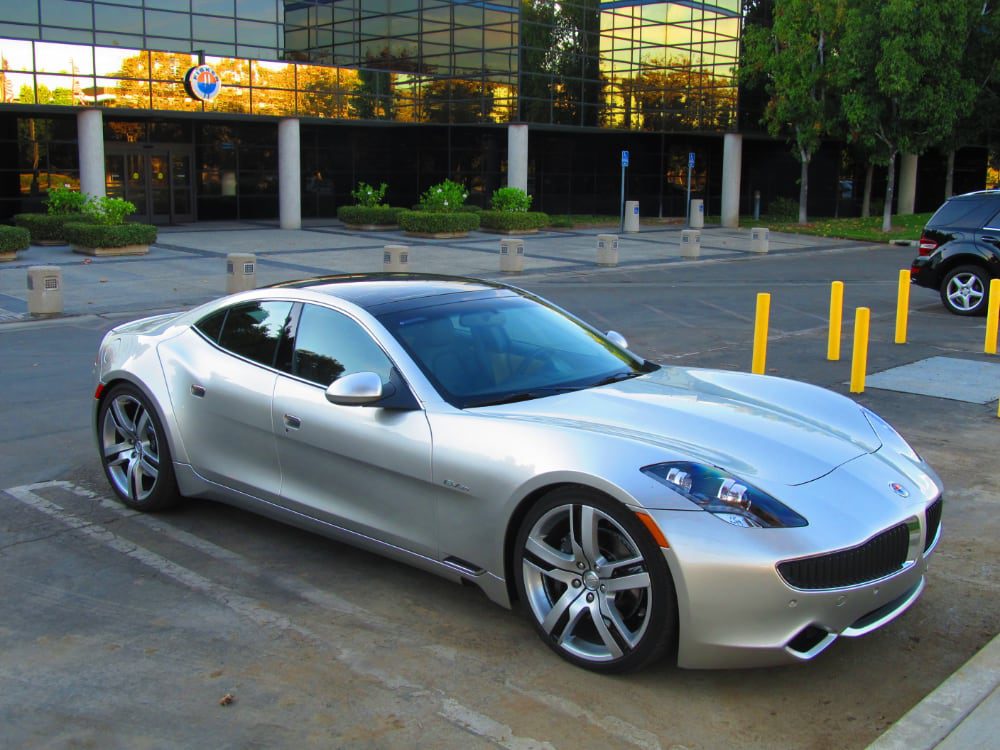 The 20.1 kWh lithium ion rechargeable battery pack came from A123 Systems in Watertown, Massachusetts. The aluminum frame was engineered by Fisker and was supplied by Norsk Hydro from Norway. The cabin interior was designed by Fisker Automotive, but was made in the United States by Magna International of Canada. The EV powertrain system, technically a series hybrid, delivered over 400 horsepower, and was inspired by Quantum Technologies, a cofounder of and early investor in Fisker. The company suffered a setback on October 29, 2012, when Hurricane Sandy flooded and destroyed its entire European shipment of 338 Karmas at New Jersey harbour. Then A123 system folded and shortly after Fisker Automotive filed for bankruptcy. Fisker was also sued by Tesla after doing design work on the Model S.  
Bounced back
Henrik Fisker founded Fisker Inc in 2016 and has since developed the Fisker Ocean. The company is now public after Fisker Inc. announced an IPO  through a merger with Spartan Energy Acquisition Corp, a SPAC backed by private equity firm Apollo Global Management. On October 30, 2020, Fisker Inc. completed the reverse merger and the stock in now listed on New York Exchange as FSR.
The Fisker Ocean
On March 18, 2019, Fisker announced an all-electric SUV, the Fisker Ocean.
The look of the SUV is "dramatically sculpted" with a "futuristic, elegant muscular look". The vehicle's California Mode will open every window and panel with one button. The fascia includes styling that makes it look like a traditional grille made of a small, center high-mounted radar, behind glass where a parametric pattern dominates the lower front. The inlets in the corners send cool air to the brakes and other areas. There will be a spacious interior with a large display and a dashboard with an intuitive user interface.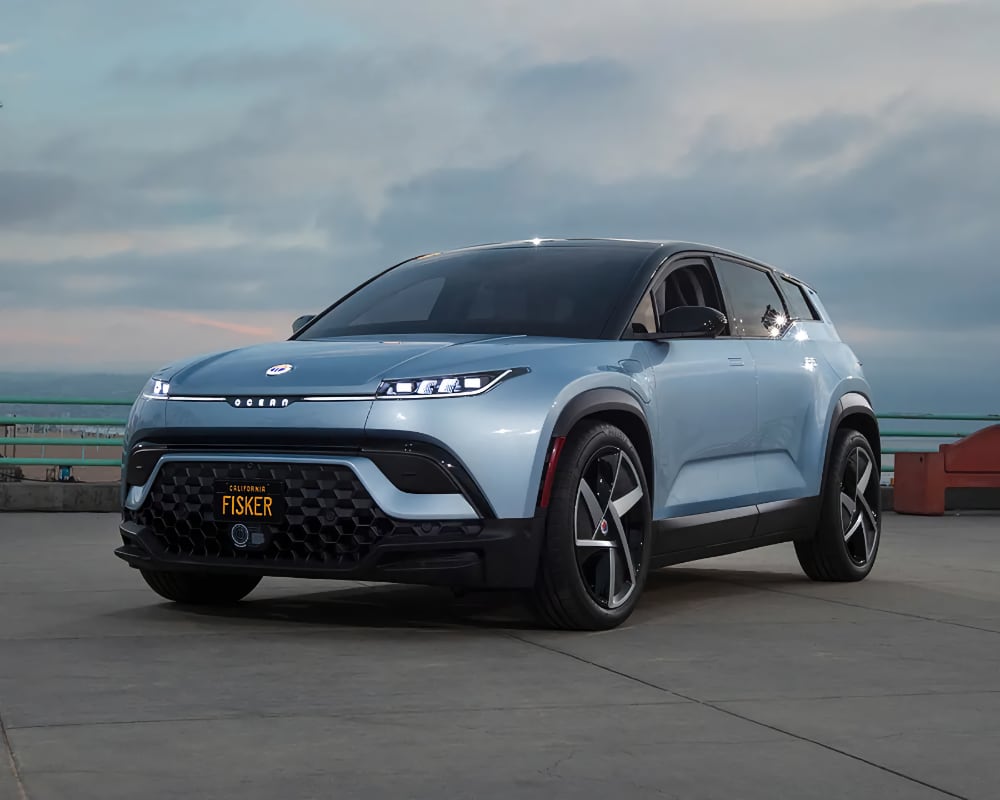 On November 27, 2019, Fisker Inc. announced that the Fisker Ocean would be offered through its flexible lease program for a $379 per month lease payment, with a $2,999 down payment and $250 reservation fee. The Fisker lease program allows customers to return the vehicle at any time, includes maintenance and service, and comes with 30,000 miles per year. The vehicle can also be purchased from the base price of $37,499 (or $29,999 after the US tax credit). There will be five options packages for the vehicle, which will be available for potential customers to view at "experience centers" opening in 2020 at shopping malls, airports, and other locations. Fisker also announced a partnership with Electrify America to ensure Fisker Ocean vehicles will integrate seamlessly with Electrify America charging stations when the e-SUV hits the market.
Following its appearance at the 2020 Consumer Electronics Show in Las Vegas, the Fisker Ocean was named to Best of CES 2020 lists by publications including Newsweek (calling it "the greenest SUV ever"), The prototype was built in Italy by Italdesign. In January 2020, Henrik Fisker stated that the Fisker Ocean would be sold in Germany, Norway, and Sweden in 2022 as its first European markets, ahead of a wider rollout there. In June 2021, Fisker finalised its manufacturing deal with Magna Steyr, with production on the Fisker Ocean to begin in November 2022 at Magna's facility in Austria.
More recently the Fisker Ocean was shown at Goodwood FOS in July.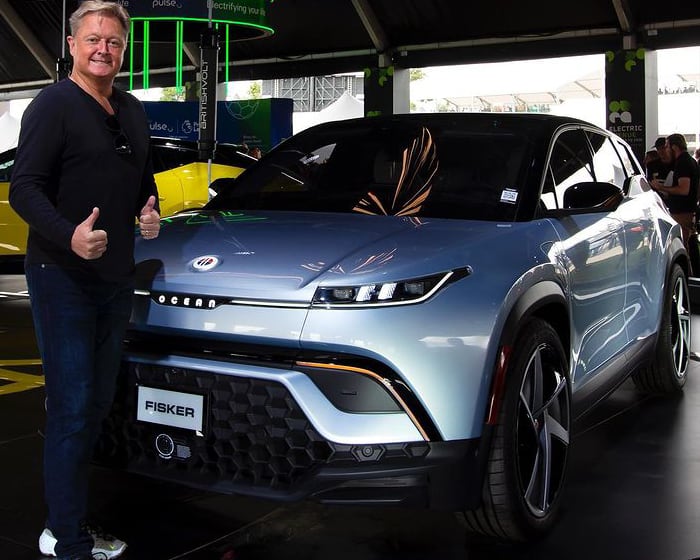 UK orders are now open with he Launch Edition available at £60,000.
You can reserve for just $250.
Lear more at Fisker UK.