From today, electric vehicle (EV) drivers can visit Chargie (www.chargie.net) to book a charge at domestic chargepoints across the UK. Chargie is the world's first dedicated and bookable peer-to-peer electric vehicle charging service, which will enable EV drivers to access the domestic, wall-mounted chargepoints of other electric vehicle owners signed-up to the service.
Opening for UK chargepoint registrations just two weeks ago (2 May), the service already has more than 60 chargepoints across the country. Chargepoint owners are steadily adding new locations to the map, with a relatively even distribution of chargers to suit different types of EV ('Type 1', 'Type 2' and 'untethered' chargepoints).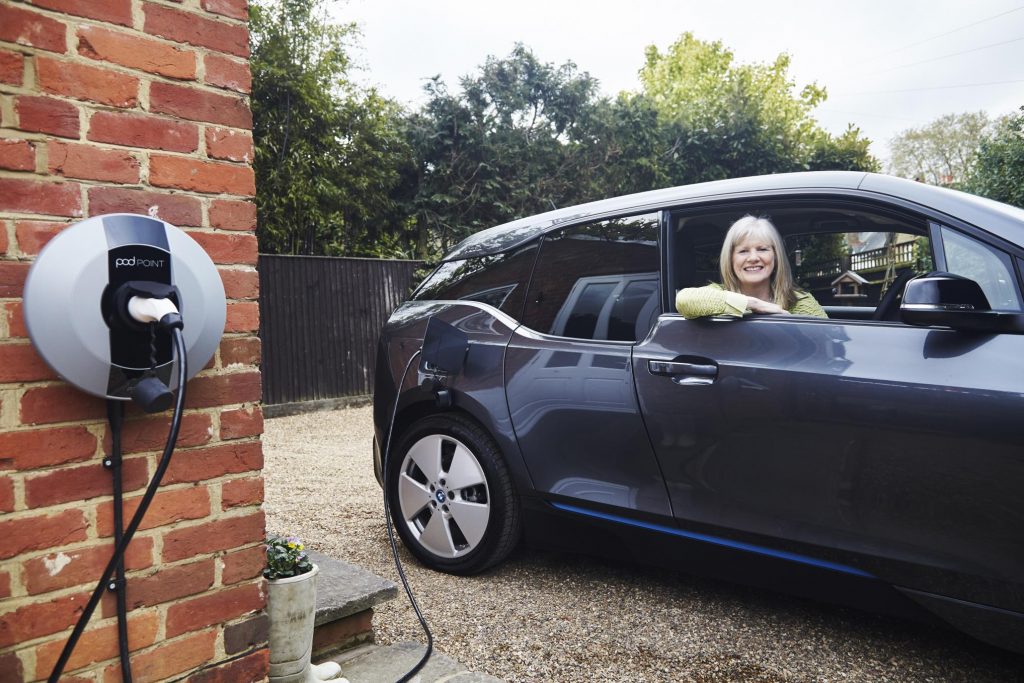 Richard, from Grange-over-Sands in Cumbria, is a homeowner who quickly embraced the Chargie idea. An EV enthusiast for environmental reasons, he has put two chargepoints on Chargie. "Think yourself into the position of a child in a buggy on a pavement. Think of exhaust pipes. Welcome the disappearance of ALL the damage that exhaust pipe does," he says in his Chargie application. Richard lives at the finishing point of walks across Morecambe Bay and he can see how travellers could leave their car charging with him while they spend the day walking.
Though Chargie was designed to focus on home chargepoints, there has been an unexpectedly positive response from B&B and hotel owners, who see that having bookable charging at their locations will appeal to EV travellers either as a lunch stop or as a destination.
Investors can also see the potential of the Chargie service as the population of EVs grows and public charging points remain relatively scarce in many areas, creating 'range anxiety'. The founders of Chargie have already received several approaches from potential investors in the last two weeks and are now in discussions about possible investment. Anxiety about emissions and public health is driving a remarkable level of market growth in EVs, more than 40% this year alone as awareness of the cars reaches the mainstream.
Chargie co-founder Jan Stannard said: "Chargie will start to change the way EV drivers think about charging options. At the moment, they think about 'home' charging and 'pit-stop' charging at a motorway or similar public chargepoint. With Chargie, they have 'stop-off' and 'destination' charging, with the advantage of a formalised booking system and a charge you can rely on while you shop, attend a meeting, or charge overnight when on holiday."
The way Chargie works is simple, sharing several characteristics with Airbnb's* web-based hospitality marketplace. The EV owner wanting to charge their car finds an exterior-wall-mounted chargepoint on the Chargie website and sends a booking request to the owner. The owner can then review the profile of the person making the booking before accepting or declining it. Once the booking is accepted, the user pays via Chargie and the system contacts both parties to confirm details.


The chargepoint owner specifies their per-charge cost when they register on Chargie and Chargie adds a small service fee, which is halved if the person has already put their own chargepoint on the network. Registration and search are free, and chargepoint owners can specify when their units are available.
---
Sounds like a sensible solution to accessing the growing home charger network in a peer to peer network sort of way.