New car sales fell in April to the lowest number since WWII.
Last April 160,000 cars were sold, this April 4,321 cars sold.
And the best selling car was the Tesla Model 3 with 658 new customers. The second best selling car was the all electric Jaguar iPace with 367 units sold and the Nissan LEAF 7th with 72 sales.
The Tesla and Jag EVs sold more that the rest of the top 10 with 1,025 sales compared to all the rest with 900.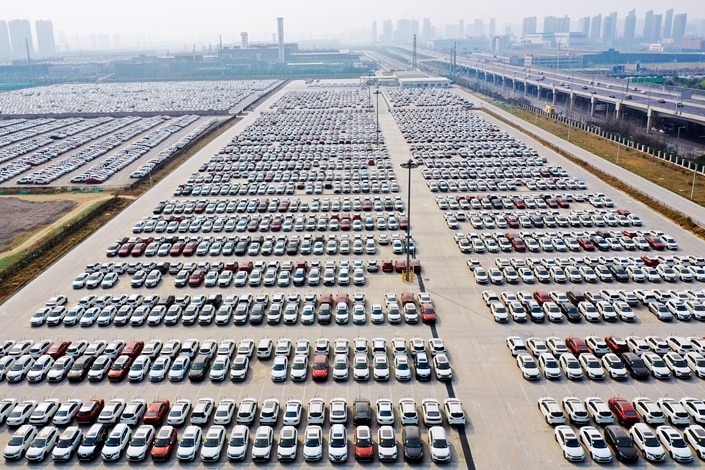 Dismal sales for all companies – especially the high volume brands VW, Ford, Toyota with virtually zero cars sold.
See this graph of last three years month sales. Full data on SMMT website. April 2020 is so small that you can hardly see it.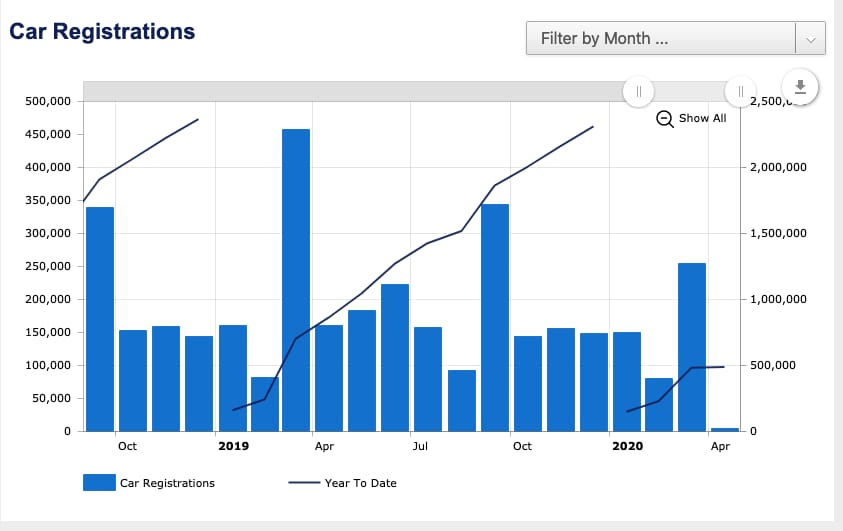 While car sales sink van sales are holding up much better. In April Mercedes shifted 814 new Sprinters, the best selling van of the 2,588 sold.
Interestingly at number 7 in the top 10 list is the all electric Nissan NV200 with 131 units. So Nissan sold more electric Van than Cars during April.
Don't expect May to be much better.