EV sales results for the US market during February.
We do love the US and their fixation with sales numbers for cars. Just wish the UK would produce the same comprehensive car charts.
We now have US Feb sales and sales of plug-in electric cars continued to accelerate especially now that Tesla model S is shipping.
The best-selling electric car is the Chevrolet Volt range-extended electric car, logged deliveries of 1,626 units, compared to 1,140 last month.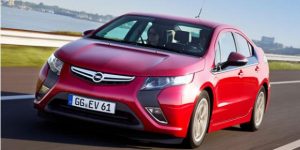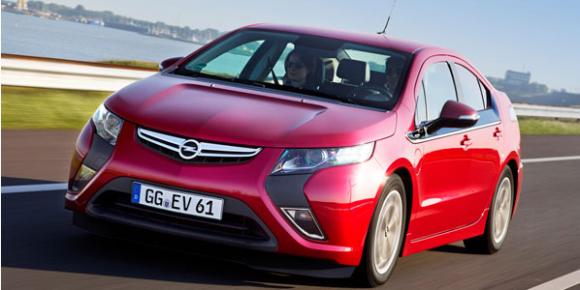 That's a better number than the 1,023 Volts sold in February 2012, but not yet close to the rate required to beat last year's total of 23,461 Volt deliveries.
Deliveries of the second highest seller, the Toyota Prius Plug-In Hybrid, were 693 units–better than the 21 sold last February, its very first month on sale.
Toyota delivered 874 plug-in Prius models in January, and 12,750 during the 11 months of 2012 it was on sale.
But the two-month total thus far would put Toyota on pace to deliver about 9,000 plug-in Priuses this year, down by about a quarter from last year's total.
Both the Prius and the Volt are electric cars with petrol engines. The Volt uses the engine to charge the batteries so you can call it a pure EV. The Prisus on the other hand is a plug-in EV hybrid.
Leaf stocks depleted
As for the Nissan Leaf, its maker warned journalists that the changeover to U.S. production of 2013 models and a virtually empty pipeline of Japanese-built 2012 Leafs continued to affect sales.
The company actually sold 653 Leafs in February, about 60 percent of them new 2013 models, leaving it with just 30 unsold 2012 Leaf models in inventory.
That number was higher than Nissan's warning that it expected Leaf sales in February to be "about 500" units, split evenly between 2012 and 2013 models.
Travis Parman, Nissan's director of corporate communications, said its assembly plant in Smyrna, Tennessee, is now producing 2013 Leafs and sending them to the high-volume California market, among others.
He anticipated that dealer Leaf stocks will return to normal at the end of March or during April.
Plug-in hybrids
Ford sold 334 C-Max Energi models in February, virtually identical to the 338 it sold in January.
It also delivered the first units of the C-Max's sister car, the Fusion Energi plug-in hybrid mid-size sedan, which didn't hit dealerships until last month: 119 were sold.
The Honda Accord Plug-In Hybrid, which went on sale in January (delivering all of 2 units), logged 17 units last month.
Compliance cars and second tier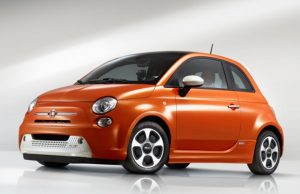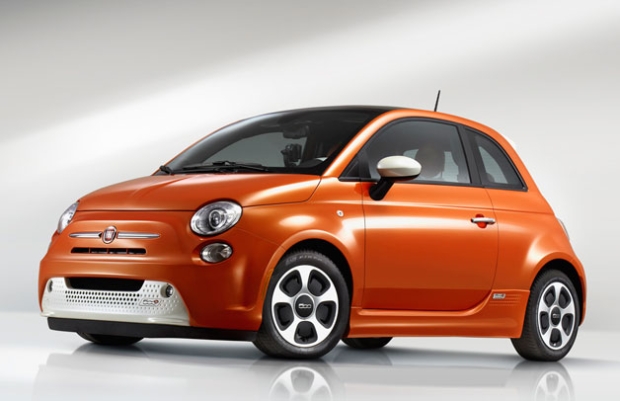 The great state of California is forcing car companies to come clean. Unlike the gutless EPA and federal authorities, California is laying down the law. Starting last year, California requires that carmakers of a certain size ensure that at least a small portion of their volume comes from zero emission vehicles. That's either pure EV or some crazy fuel-cell electric car, or as some say Fool Cell.
Carmakers can meet the overall requirement using a combination of car types, including larger numbers of plug-in hybrids with partial electric range.
The first round of requirements applies only to the carmakers with the highest California sales. In order, they are: Toyota, Honda, GM, Ford, Nissan, and Chrysler.
Three so-called compliance cars are now on sale in California and a handful of other markets, and they'll be joined later this year by the Chevrolet Spark EV and the Fiat 500e.
Sales of the three were predictably low.
Toyota delivered 52 of its RAV4 EV battery electric crossover utility vehicles using a powertrain engineered by Tesla Motors, and Honda leased 15 of its Fit EV subcompact will count toward those totals.
Ford continues to insist its Focus Electric is not a compliance car, but its sales last year spoke a different story. In February, however, the company delivered 158 Focus Electric cars–the third highest monthly total since it went on sale in December 2011.
Meanwhile, the Mitsubishi i-MiEV has now conclusively boosted itself out of last year's sales levels, which looked more like those of a compliance car than the volume battery electric competitor its maker hopes it will be.
In February, Mitsubishi sold 337 i-MiEVs, following an equally stunning 257 units last month. That means more i-MiEVs were sold in two months this year (594) than in all of last year (588).
The company attributes the rise to generous purchase incentives.
Tesla: Who knows?
The big unknown for monthly sales figures remains, as always, deliveries of the Tesla Model S electric luxury sport sedan.
Tesla Motors doesn't deign to report its monthly deliveries, though it claims it is now producing 400 Model S cars a week, its target production capability.
We have to assume the company delivered 1,200 to 1,600 Model S sedans during February–which on the high-end could put in neck-and-neck with the Volt and ahead of all the rest. But there's no way to tell and the company isn't interested in resolving the mystery.
Tesla, in fact, moved further into the realm of the vague in last month's quarterly financial report, saying it had sold "about 2,400 cars" in the fourth quarter of 2012 (against a specific third-quarter number of 253).
Asked to provide the specific Q4 number, Tesla communications manager Shanna Hendriks refused–suggesting that the company's investors would prefer its staff to devote their energy to attempting to reach profitability rather than reporting sales figures.