According to the China Daily, an English language paper, Tesla will commence shipments to Chinese Model X customers at the end of the month, instead of early 2017. The claim is reported to be from a senior Tesla official.
The official said that the customers of the model X should be able to select their optional accessories from Wednesday.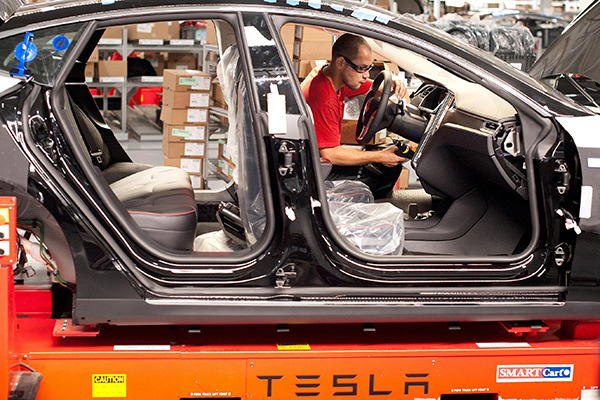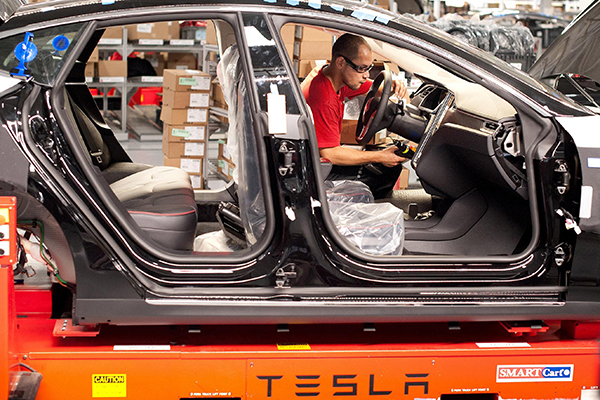 The electric carmaker is increasing its production capacity at full stretch. "Stimulated by the impressive number of orders of Model 3, we are now making a new capacity plan," said Robin Ren, vice-president of Tesla and president of its Asia-Pacific region.
Orders for Tesla's latest Model 3 reached 374,000 globally by the end of April, and according to Ren, "many of them are from Chinese customers".
Ren said Tesla adopts a "global pricing" policy, so it tries to introduce the same retail price worldwide. But considering tariffs and the exchange rate, the price of Model 3 in China would be about 400,000 yuan ($60,720), instead of $35,000 before tax in the States, he said.
On Wednesday, the company signed a contract with the Beijing municipal government, to locate its operational headquarters in the city, where its sales headquarters have been since Tesla entered the Chinese market in 2014.
Tesla also participated at the Beijing international fair for trade in services from May 28 to June 1. It was the first time the company took part in such an event.
"Participating in the fair was a new move for Tesla. We hoped the fair could offer a different approach to reach our potential customers, and a new platform to broadcast the concept of electric cars," Ren said.
Like many US companies, China has become Tesla's second-largest market after the US, with a more than 300 percent annual growth rate.
Zhu Xiaotong, general manager of Tesla China, said the company plans to increase the number of its outlets in China from the current 17 to about 30 by the end of the year.
China electric cars sales are ramping as a huge rate with close to 250,000 shipped last year. And 2016 is running around 50% more than last year.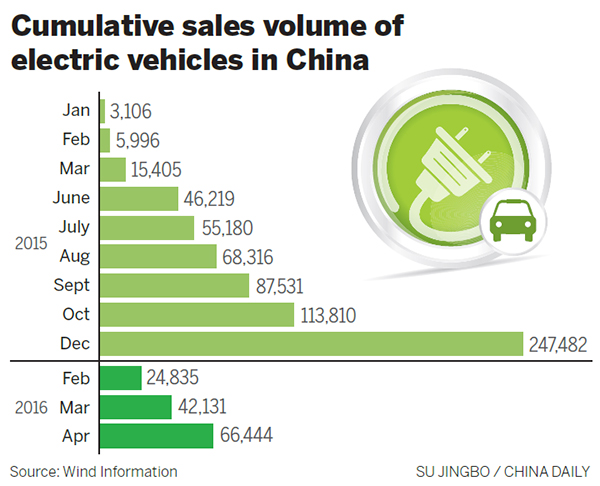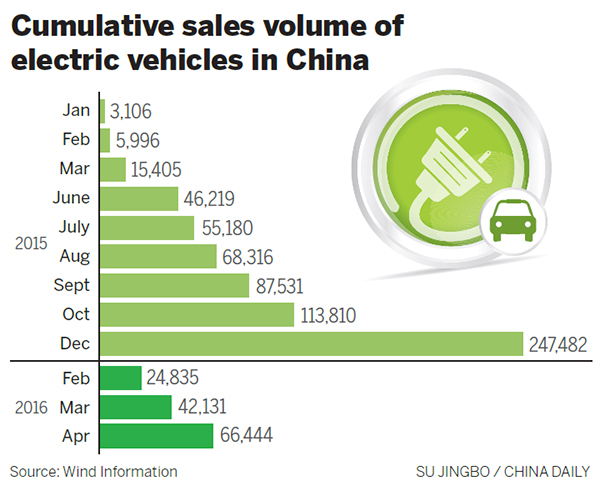 Zhu said the company is speeding up the rollout of its charging point network in China. The 100th "super charging station" will be located in Beijing this year.
Tesla also plans to build a factory in China by the end of 2018. Several Chinese media outlets reported last month that there have been some changes in plans, however.
Ren clarified that Tesla is still planning to build the factory, but refused to give any more information.
Tesla delivered 14,820 cars globally in the first quarter, up about 50 percent year-on-year. It aims to deliver 80,000 to 90,000 cars internationally this year.