Our friends at EO Charging have installed 40 EO smart chargers in London for the logistics firm Gnewt Cargo.
Gnewt Cargo, a last-mile city logistics operator that has its main depot in the Bow area of London, has commissioned a total of 63 EO smart chargers, connected by two eoHUBs, to keep its 100% electric fleet of around 100 vehicles on the London streets.
Gnewt Cargo worked with the Mayor of London's office to develop a successful bid to Innovate UK, which provided a million pounds in funding for the new chargers.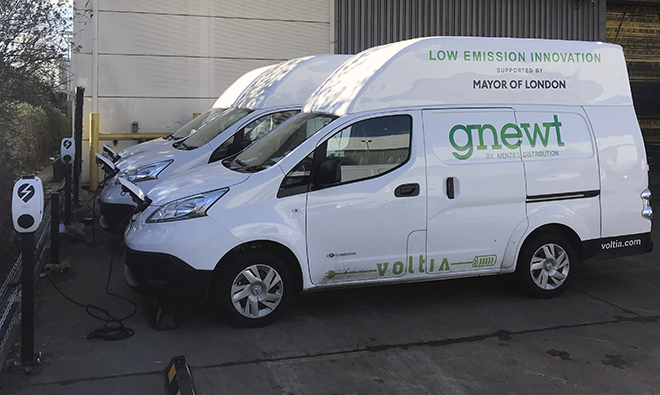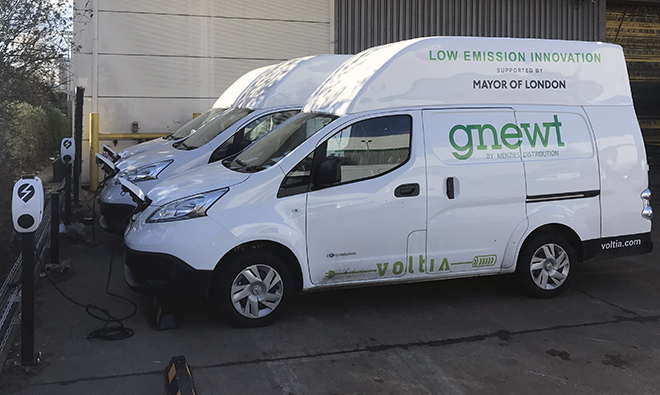 As part of the project, EO Charging unveiled a number of innovations for its charging solutions, including advance load management, priority charging and demand-side response.
"Whilst the Gnewt Cargo fleet is currently unique, we know that this size of EV fleets will become commonplace in cities over the next few years," said EO founder Charlie Jardine. "We're fully aligned to [Mayor] Sadiq Khan's vision of a cleaner, greener London and know that drastic action is required if we are to reduce poisonous emissions by more than half, by 2025, across the city."
"Gnewt has been through a rapid growth phase, which in turn has put greater focus on the way in which our ever-increasing electric fleet recharges," said Sam Clarke, founder and Head of Business Development at Gnewt Cargo. "I was impressed by how EO tackled this unique challenge and how the innovative yet cost-effective solution was presented."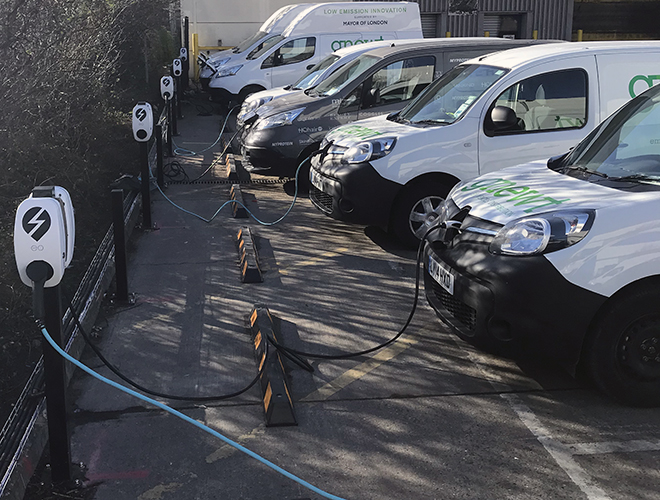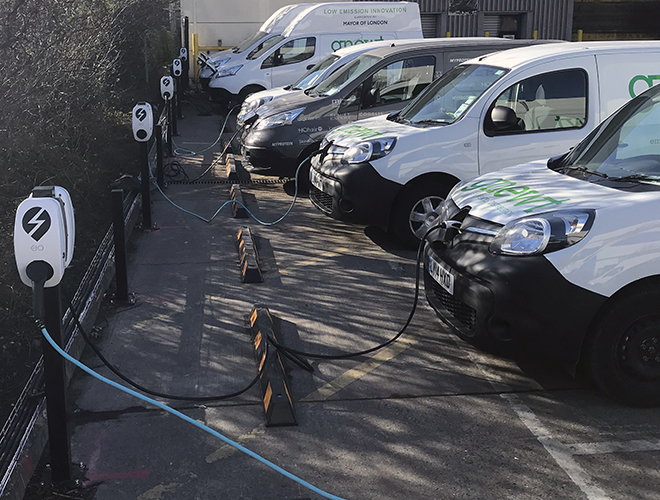 Contact Cables For Charging to learn how you could benefit from an EO based charging system for your EV fleet.