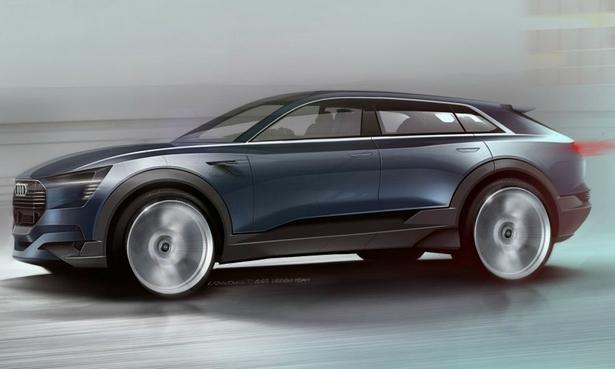 Audi shows concept SUV to rival Tesla Model X
Audi today issued a teaser picture and some scant details of an all-electric SUV that it will launch to rival the upcoming Tesla Model X.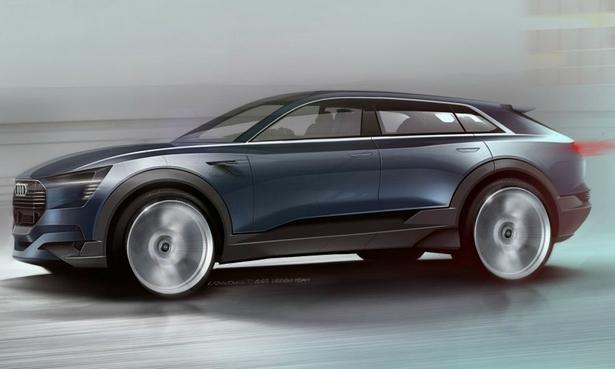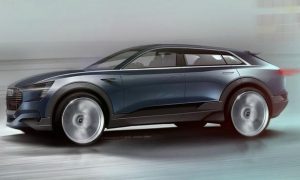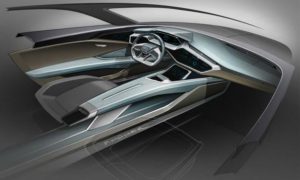 The SUV will have a range of more than 500km (310 miles) and will go into production in 2018 as the brand's first volume electric car, Audi said in a statement.
Audi will preview the SUV, likely to be called the Q6, with the e-tron quattro concept that will debut at next month's Frankfurt auto show.
The four-seat SUV has a length between that of the Q5 and the Q7, Audi said.
The SUV will be powered by three electric motors – one on the front axle and two on the rear axle – used on the electric variant of the R8 sports car, which has a 450km range.
Audi did not give the details of the SUV's performance but reports in the motoring press said the model is expected to develop 500hp and 700Nm (517 lb-ft) of torque.
New battery technology and technical measures to reduce aerodynamic drag contribute to the EV's long-range. The underbody is completely closed and it has movable aerodynamic elements at the front, on the sides and at the rear improve the air flow around the car, helping the model to achieve a drag coefficient value of 0.25, a new record in the SUV segment, Audi said.
The large lithium-ion battery is positioned between the axles and below the passenger compartment, creating a low centre of gravity and a balanced axle load distribution.
The SUV will be underpinned by Audi parent Volkswagen Group's second-generation MLB platform that offers weight savings, helping to boost its range.
The Q6's range exceeds the current range of Tesla's Model S, which can travel up to 435 km (270 miles) on a single charge. The Model X, Tesla's second model, is expected to have a range of 270 to 365 km (170 to 230 miles).
Tesla is increasingly seen as a threat to larger luxury-car brands like Audi because of the allure of its vehicles.
Bloomberg and Automotive News Europe contributed to this report
Related
Related Posts