For the last three years we have driven a silver Nissan LEAF V1.0. With the pending arrival of a Tesla Model 3, the trusty LEAF is now for sale.
This is fantastic all Electric Car in great shape. The LEAF was and still is the poster child of the EV World. The first version appeared on the UK streets 10 years ago and many hundred of thousands followed from the Nissan production line in Sunderland.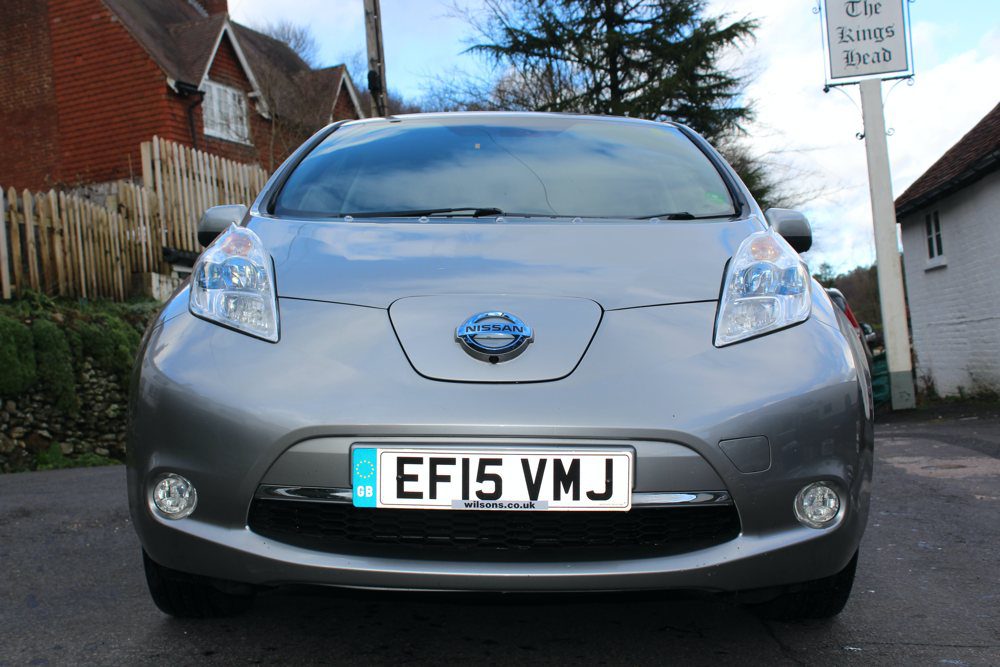 Over the years the car has been refined with larger battery packs and a body fresh. Underneath the skin the car is virtually unchanged since the initial release.
This is the LEAF Tekna model. If you are looking for a LEAF the Tekna is the only model to go for. Tekha brings full leather seats, a huge improvement over the rather basic cloth seats in the base models and the chunky multi function steering wheel plus a BOSE powered stereo system.
The model 1 LEAF has a 24KWh battery pack. On a Summer's day this is good for 110 miles in the cold of Winter the useful range drops to around 85 miles. The good thing about the LEAF is the displayed range is what can will get from the car. If you set of on a 45 mile journey with 50 miles showing as the range you will arrive with 5 miles left. New LEAF drivers tend not the believe the data but over time you begin to release that the range is very accurate. If you charge at home you need to know that you have enough range to safely get home. The LEAF starts to buzz with about 12 miles left in the battery pack. As long as you know that home or another charger is 12 mile for less you can safely ignore the warnings.
This example has covered just 20,000 miles in 5 years. It has been fast charged a handful of times on a small number of longer journeys. The rest of the time it has been used as a local runaround, the perfect use for a LEAF.
It was originally supplied by Wilsons of Epsom, one of the largest LEAF dealers in the country and has been serviced at Wilsons and the Guildford Nissan dealer. – Not the service does a great deal. Mainly change the cabin air filter and check the brakes, that don't show any real use and charge you £100.
The LEAF has £0 / year Road Tax. You do need to complete the online form and pay the £0. A good feeling.
She is Silver with Black leather and in great condition. Battery shows as 100%.
Paint and general condition is excellent with only a few small road chips at the front end and a slight scratch on the front bumper.
Tesla Model 3 expected on March 1st. LEAF available then.
Yours for £8750.. Contact Alastair on 07810 261671 or email: [email protected]