Purveyor of loud and thundering hogs has turned the corner with LiveWire the first all electric motorbike from HD.
The 2020 LiveWire is now available for US dealer pre-orders at a starting MSRP of $29,799. Deliveries to the US are expected to begin later this year.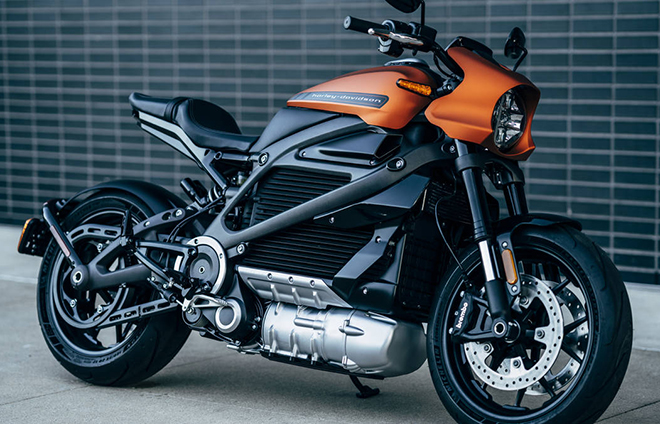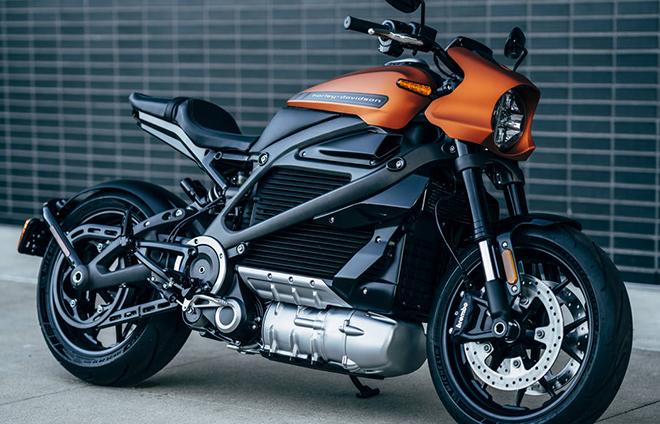 The LiveWire, which Harley calls "the perfect combination of power, performance and technology," is designed to be accessible to new motorcyclists and also a thrill for accomplished riders.
The H-D Revelation electric powertrain sits low in the motorcycle to lower the center of gravity and help the motorcycle handle well at all speeds and make it easier to balance when stopped. Unlike the petrol cousins the EV powertrain produces minimal vibration, heat and noise, enhancing rider comfort.
HD Electric Features include:
110 miles of range on urban roads.
Acceleration from 0-60 mph in under 3.5 seconds. The instant torque provided by the H-D Revelation electric powertrain can produce 100 percent of its rated torque the instant the throttle is twisted, and 100 percent of that torque is always available.
Twist-and-go ease of use. Electric power requires no clutch and no gear shifting, greatly simplifying operation for new riders. All riders will appreciate the braking effect of the power regeneration mode, especially in stop-and-go urban traffic.
H-D Connect, which provides information to the rider's smartphone about battery charge status, available range and nearby charging stations. H-D Connect indicates the location of the parked LiveWire, and alerts can be sent to the rider's smartphone if the bike is tampered with or moved.
We're at a historic juncture in the evolution of mobility, and Harley-Davidson is at the forefront

said CEO Matt Levatich.
"Innovation that moves the body and soul has always been at the heart of our brand, and…we are creating the products and opportunities for existing and aspiring riders to feel the transformative power of the two-wheeled riding experience. These concepts are further statements towards our commitment to lead in the electric mobility space."
Charging
Use the onboard Level 1 charger and power cord to connect to any standard household outlet and get a full charge overnight. For a faster charge, visit any public Level 3 DC Fast Charge station.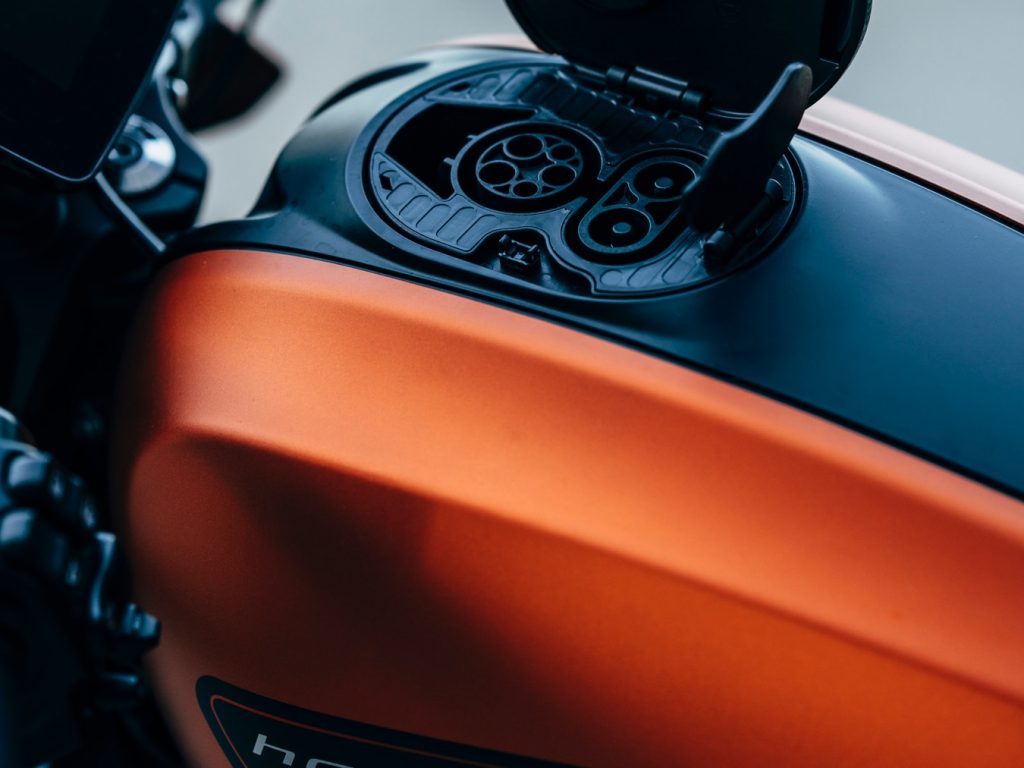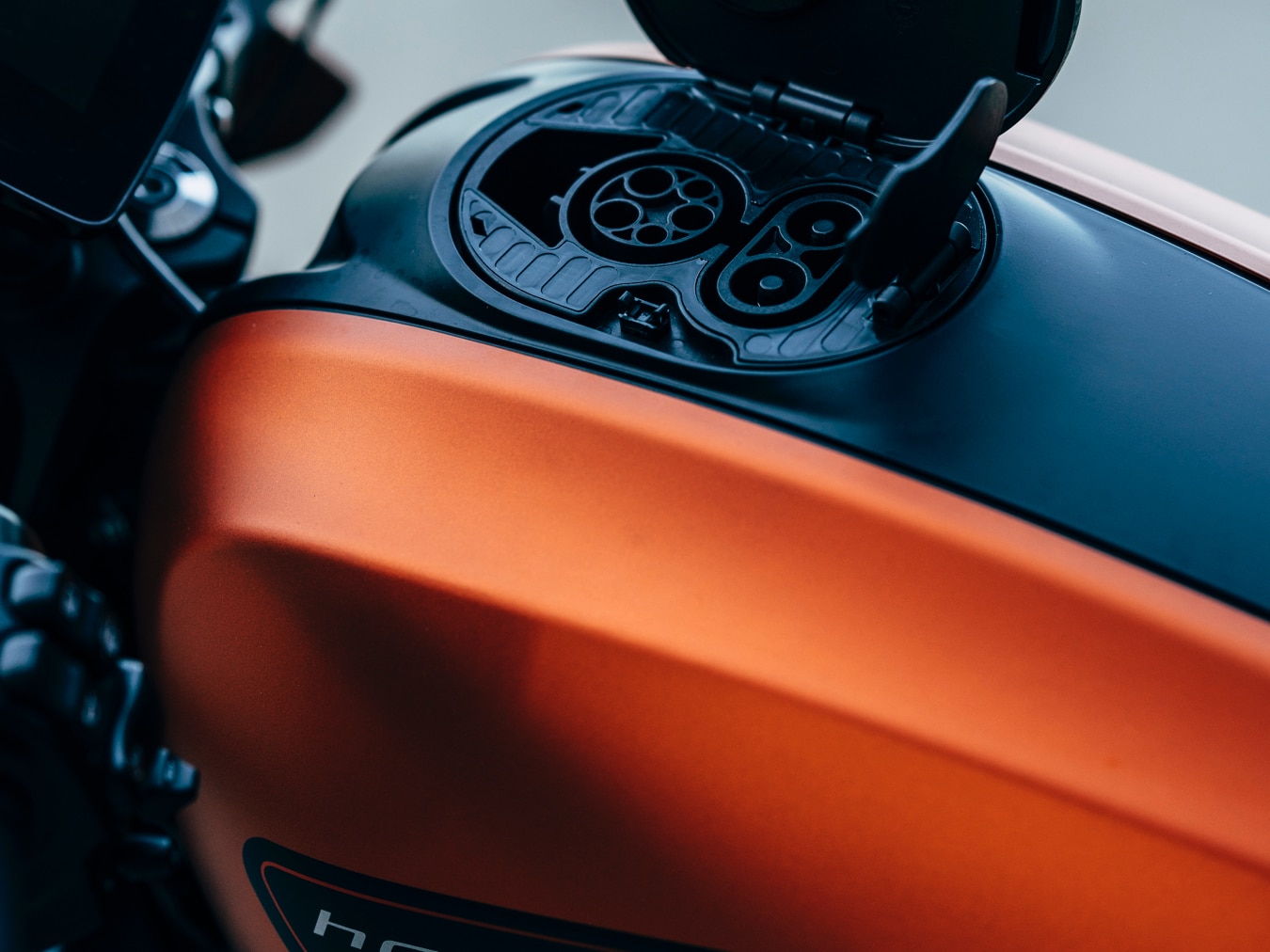 Learn more
See full Electric Harley at HD All Electric Future.