Yes it is once again CES time, the annual gadget fest in Las Vegas dedicated to all things consumer electronic and this year has a large focus on Electric cars.
We are expecting a slew of announcements from Ford, VW, BMW and Google on their plans and views for future EV products. We will report on these over the week. But first the crazy looking concept from Faraday is on display.
Who: Faraday Future
A California-based Chinese funded electric car company that's been operating in stealth mode for the past year and a half and has teased the public with some fancy video concepts without saying anything.
What: The FFZERO1
A super high-performance EV concept car. The sinewy machine looks more appropriate for a race track than a city street thanks to a claimed 1,000 horsepower, a 0-60 time under three seconds, and a top speed over 200 miles per hour. Of course, those are all purely theoretical numbers since this is just a concept, though the company teases that it could see "limited production."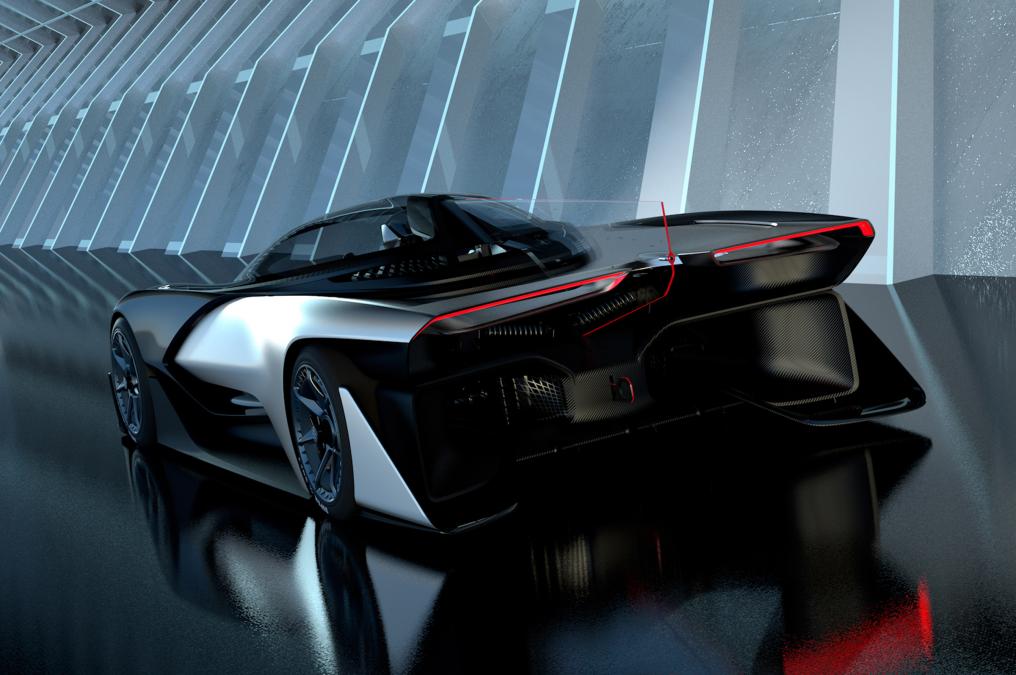 The car features a glass roof, which offers a clear view of the white carbon fibre interior and some of the car's more novel ideas, like a smartphone mount in the centre of the steering wheel, the Halo Safety System that supports the driver's head and neck, and a helmet that feeds the driver water and oxygen. The instrument panel is also designed to gather biometric data about the driver.
Realistically, the FFZERO1 is not going to be Faraday Future's first production car — instead, they're using it to show off the potential that Faraday sees in its upcoming billion-dollar Nevada factory. The concept's underlying platform, which it calls the Variable Platform Architecture, is touted as being highly customisable.
The company claims it is it on course to deliver its first production vehicle in two years' time. This seems by any stretch to be hight ambitious.
Research chief Nick Sampson – who was formerly an engineer at rival electric car-maker Tesla – suggested his firm was able to move faster than others thanks to its adoption of "variable production architecture".
He explained this meant it would use the same basic underlying structure on all its vehicles, adapting it to include anywhere from one to four motors, battery packs of various sizes, different types of wheelbases and other optional parts.
Faraday Future plans to break ground on the factory north of Las Vegas in the next few weeks, a futuristic space that the company sees as a tourist destination. "We are moving fast," Morris says. "Showing a high-performance vehicle speaks to our DNA. The company's been around for less than 18 months, and we're now up to 550 employees in Southern California. Bringing a car to market, we're trying to do it as quickly as possible, but we are going to make sure that quality is a priority."
"The car's obviously very radical but that's what concepts are all about," commented Thilo Koslowski from the tech consultancy Gartner.
"I think Faraday has a good understanding of what it has to do in order to be successful. But we will have to see if it will be successful. I can tell you that the established vehicle manufacturers are not standing still either."
Scott Evans, associate editor at the Motor Trend news site, was more doubtful.
"Faraday Future claims to be disrupting the industry and completely rethinking the car, but is promising stuff everyone else is doing," he tweeted.
Aero tunnels
The internet-connected 1,000-horsepower FFZero1 incorporates several ambitious elements including:
The ability to top 200mph (321 kph) and accelerate from zero to 60mph in less than three seconds
A helmet that provides oxygen and water to the driver – As there is no storage at all, this may be essential.
"Aero tunnels" that channel air through the vehicle to reduce drag and cool the batteries
A multi-touch screen interface and augmented reality views projected onto the road ahead
How many of these are intended to make it to market was unclear.
But its chief designer, Richard Kim, said its edged side – which he described as a "UFO line" – would feature in all Faraday Future vehicles to mark them out.
In time, the firm said it intended to build self-drive vehicles and would not only sell its cars but also provide "connected mobility" to the wider population.
"Electric mobility has been hampered by a lack of charging stations so Faraday Future has invested in a car sharing company," explained Alexander Renz from the consultancy Clareo.
"It is serious about going beyond car ownership.
"And the partnership with LeTV, which is the Netflix of China, is about seeing the car as a platform. In the future when cars will be driverless, people will need something to do."
The launch was slightly marred by several technical faults involving faulty teleprompters.
Potentially a bigger issue, however, was the Financial Times' spot that Faraday Future's chief battery architect had left after 15 months in the role. The company is only three months older than that.