Tesla delivered slightly more than 22,000 electric cars during the second quarter of the year, split between roughly 12,000 Model S  and about 10,000 Model X crossover utility vehicles.
That total is more than 50 percent higher than the comparable April-June number for 2016, but down from the 25,000 cars it delivered in the first quarter of this year.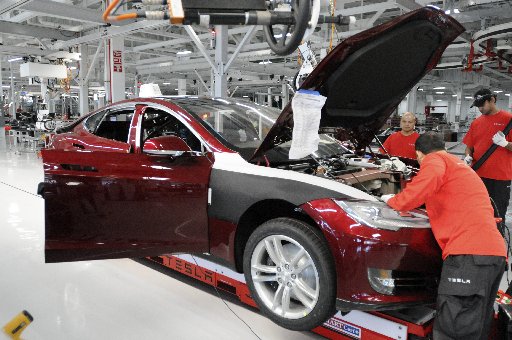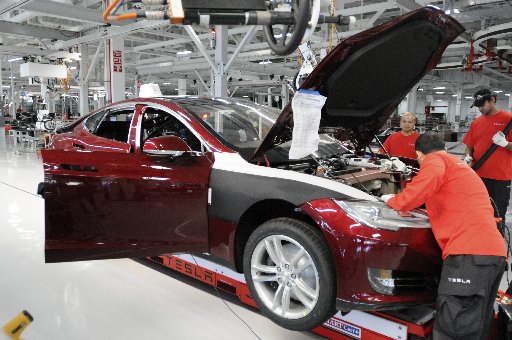 Total electric-car deliveries for the first half of this year came to 47,100, just above guidance minimum of 47,000 to 50,000 vehicles.
"Until early June," Tesla wrote in its release, "production averaged about 40 percent below demand. Provided global economic conditions do not worsen considerably, we are confident that combined deliveries of Model S and Model X in the second half of 2017 will likely exceed deliveries in the first half of 2017."
Q2 production totaled 25,708 vehicles, bringing first half 2017 production to 51,126.
Tesla also noted that they added a sufficient number of Model X cars to the test drive and display fleet because stores had been operating with far short of what was needed and, in some cases, none at all. There appears to be substantial untapped sales potential for Model X. It should also be noted that production quality and field reliability of the Model X, for which Tesla has been fairly criticized, have improved dramatically. It is now rare for a newly produced Model X to have initial quality problems.
The first certified production Model 3 that meets all regulatory requirements will be completed this week, with a handover of ~30 customer cars at the Fremont factory on July 28. More details on the launch party to follow soon.
The delivery count should be viewed as slightly conservative, as Tesla only count a car as delivered when is transferred to the customer and all paperwork is correct. This is unlike most other car manufactures who regard shipping a car to a dealer, as compared to the end-user as a delivery.
Tesla delivered 76,230 cars last year, though it built just under 84,000.