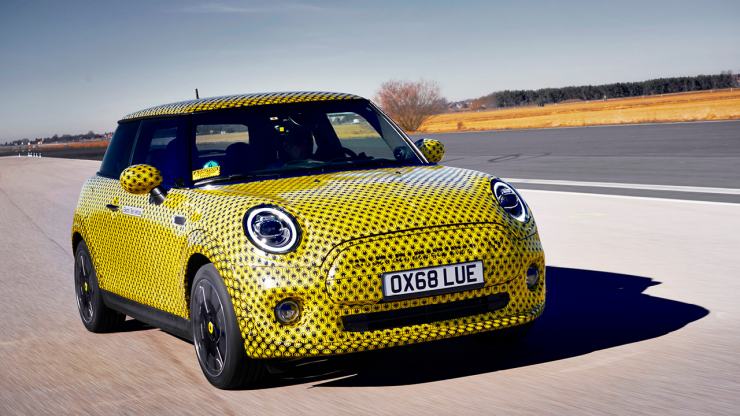 MINI has today unveiled its first fully electric model – the MINI Electric. Production at the Oxford plant will begin in late 2019, with first deliveries in March 2020.
This looks to us a very promising EV.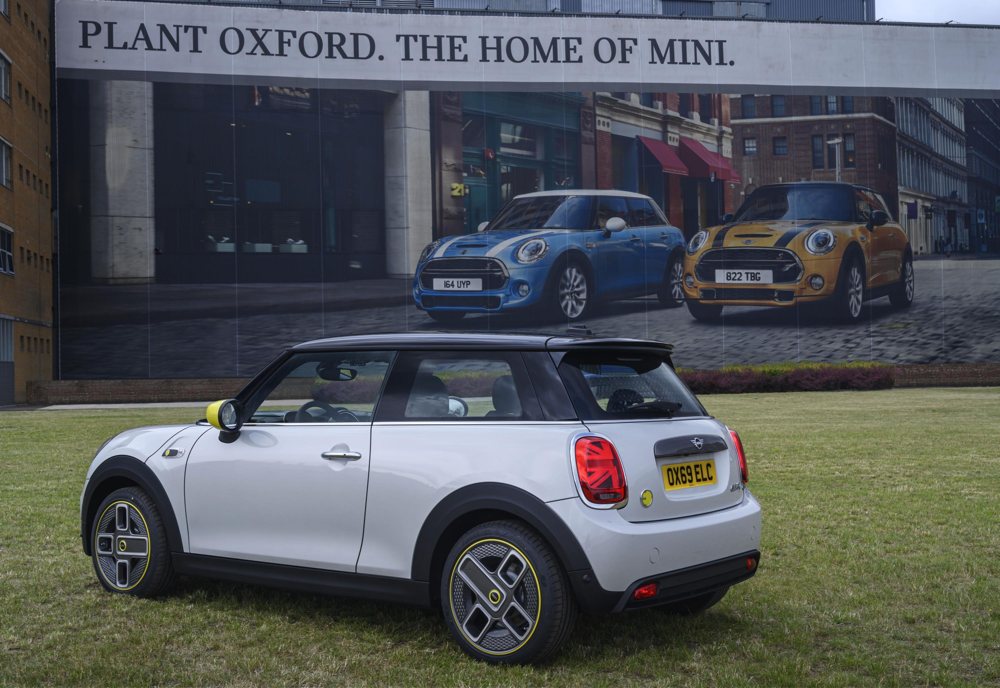 This looks to us a very promising EV. The first full EV from Mini that compliments the Plug-In model.
A reasonable electric drivetrain pack comprising 30 KWh Lithium Ion pack with BMW electric motor that gives 0-60 in just over 7 seconds. Not as fast as some EVs such a Telsa Model 3 and more in line with Nissan LEAF that also gets to 60 in just over 7 seconds.
The price is super competitive at £24,400 on the road after the Plug-In grant. And the might of BMW finance is offering a PCP payment plan from £299 / month.
Order now for delivery in March 2020.
Every inch a MINI, with performance close to the hot-hatch MINI Cooper S, it is temptingly priced and demand is expected to be strong. Order books open today at MINI retailers and on the MINI UK website.
Characteristic MINI design
The MINI Electric is based on the same body shell as the 3-Door Hatch, with a number of specific differences. An embossed MINI Electric logo appears on car's side scuttles, as well as on the tailgate and front radiator grille.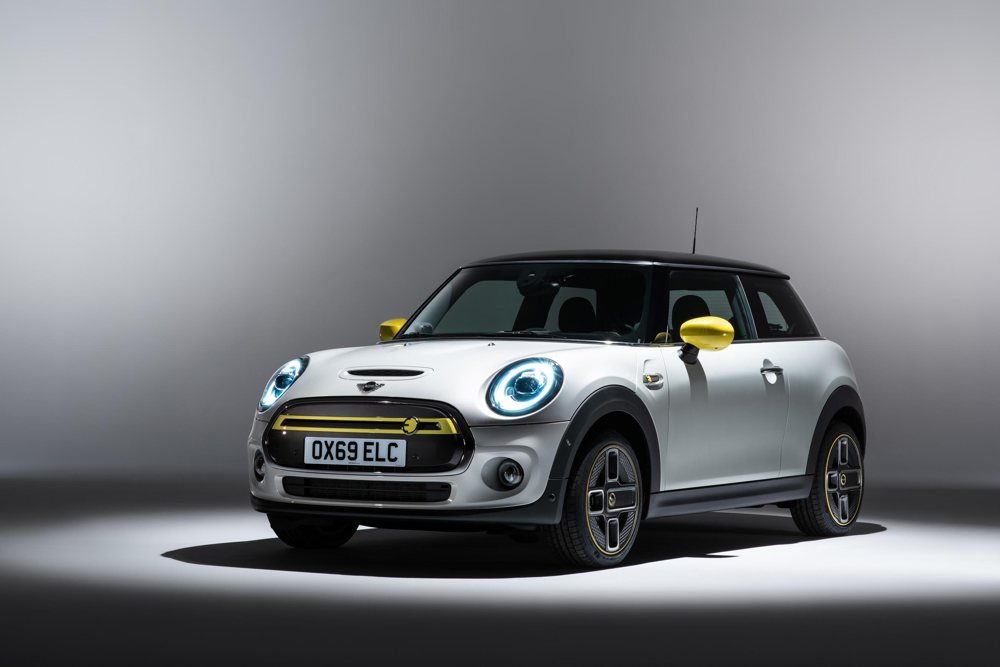 The front grille features the hallmark hexagonal shape but is closed, as the car requires less cooling. This also contributes to excellent aerodynamics, as do the enclosed undercarriage, the rear apron and the special 17-inch MINI Electric Corona Spoke 2-tone wheels, which are optional.
The charging plug is located above the right-hand rear wheel, where the petrol filler would normally be.
Boot volume can be compromised in electric cars but the MINI Electric retains the full MINI Hatch 211 litres, expanding to 731 litres when the rear backrests are folded down.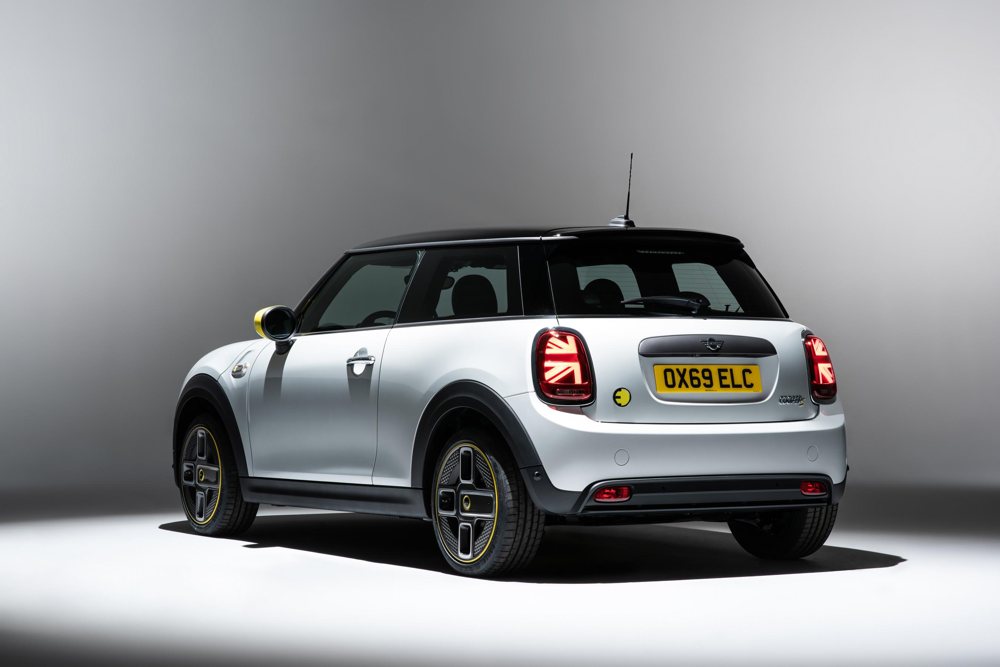 Electric drive-train
The battery pack has 12 modules of lithium-ion cells arranged in a T-shaped unit in the vehicle floor between the front seats and below the rear seats, providing a battery capacity of 32.6 kWh.
The motor is the latest, powerful version of the synchronous electric motor developed by the BMW Group and provides a maximum output of 184 HP and maximum torque of 270 Nm. As a result, the car accelerates to 62mph in just 7.3 seconds with top speed limited to 93mph.
The power electronics are shielded by a reinforced bumper carrier and the motor support frame, while the high-voltage battery is protected by a solid base plate. With an unladen DIN weight of 1,365 kilograms, the MINI Electric is only 145kgs heavier than the current MINI Cooper S 3-Door with Automatic transmission
In accordance with new EU law, the car is fitted with acoustic pedestrian protection for low speed driving, with a distinctive sound created especially for the car generated via a speaker system.
Even more dynamic
Electric drive takes the trademark MINI go-kart driving feeling to new heights, thanks to new suspension technology designed for this model. With a centre of gravity that is at least 30 millimetres lower than in the MINI Cooper S and the reduced weight over the front wheels thanks to the electric motor, close to perfect weight distribution helps the new MINI Electric achieve exceptional driving dynamics.
The MINI Electric has an innovative Dynamic Stability Control (DSC) system which gives excellent traction at set-off and outstanding driving stability in brake energy recovery mode, as well as when accelerating out of tight bends.
Four driving modes
The car offers as standard four MINI Driving Modes – selected via a switch located on the right-hand side of the toggle bar. SPORT mode has more direct steering and a more rapid power delivery. The MID setting has less aggressive steering while GREEN mode features more gentle accelerator actuation. In GREEN+ mode, some comfort functions such as air conditioning are limited or deactivated to save further power and increase range.
A toggle switch to the left of the start/stop toggle provides the choice of intense or low-level power regeneration– regardless of the MINI Driving Modes to allow the driver to choose the best setting for their own style of driving. This recharges the battery when the driver lifts off the accelerator, preserving energy, and acts as a braking force.
New digital dashboard
The new MINI Electric has a new digital dashboard with a 5.5-inch colour screen behind the steering wheel. Road speed is shown at the centre in figures with a peripheral scale band, as well as information on the charge level of the battery, the selected MINI Driving Mode, the status of the driver assistance systems and check control messages.
In addition, details of the available range, current drive power, outside temperature, time and mileage are displayed, with traffic sign detection reports and directions from the navigation system.
If the vehicle is connected to a power socket or charging station, it's possible to read off the time, outside temperature, available range and the charge status from the new dashboard. Charge completion time is also displayed and the colour of the panel changes depending on charge status.
Charging flexibility
The MINI Electric comes with both home and public charging cables as standard, designed for AC and DC charging using Type 2 and CCS Combo 2 plugs.
Above the car socket, a charge level indicator displays orange for start of charge, pulsating yellow light for active charging and green for a fully charged battery. At a 50kW DC fast-charging station an 80 per cent charge is reached from zero in 35 minutes.
Special equipment
The new digital dashboard provides information on the current flow of energy and the range, as well as offering ways of increasing range by deactivating comfort functions or boosting energy regeneration. On the navigation map, a circle that indicates the car's range can be shown. When the route guidance starts, it displays the fastest and shortest route and also suggests a GREEN route involving the lowest level of power consumption.
The standard Navigation includes a 6.5-inch touchscreen in the central instrument panel. This allows MINI Online and Apple CarPlay, as well as offering Real Time Traffic Updates (RTTI) which updates the navigation system automatically and displays details of battery charge status and range. In addition there is a map view which shows public charging stations in the local area and remote services allows the driver to control the charging process via a connected mobile phone.
The exterior mirror caps are finished as standard in Vigorous Grey and optionally in yellow, as is the horizontal blade on the front radiator grille. Regardless of the trim level selected, all exterior finishes can be combined with roof and exterior mirror caps in body finish (not available with the body colour White Silver metallic), or in black or white. Customers also have a choice of alloy wheels in 16 and 17 inches, including the new, model exclusive Corona Spoke alloy.
Dual zone automatic air conditioning with separate ventilation and temperature control for the driver and front passenger as standard. The heater is particularly efficient, using 75 per cent less energy than a conventional version.
Pricing and trim levels
There will the three trim levels, beginning with the standard trim, with a lease price starting at £299* and list price of £24,400 OTR, after the government plug-in car grant has been applied.
The mid-level offers a cloth/leather-look upholstery, additional exterior body colour and wheel options, as well as adding rear Park Distance Control (PDC), Rear Camera, Seat Heating, Driving Assistance Pack and Logo Projection. The mid-level style MINI Electric is available at £26,400 OTR including the grant.
For customers looking for a premium driving experience, the top level offers the following on top of the mid-level trim: front PDC, Park Assist, Harmon Kardon sound system and Head-up Display. It also adds a Panoramic Sun Roof, Matrix LED's and provides an upgrade to the 8.8" infotainment touch screen. Wireless phone charging is also included, in addition to MINI Yours Leather Lounge upholstery, a choice of five alloy wheels and six exterior body colours. The top style MINI Electric is available at £30,400 OTR including the grant.
Orders are being taken from today, with first deliveries in March 2020. Customers wishing to book a production slot can place a £500 deposit either with a MINI retailer or online at www.mini.co.uk.
Made in Oxford
MINI unveiled the new MINI Electric at the Oxford plant, the home of the brand where the very first Mini was built 60 years ago.
Member of the Board of Management of BMW AG responsible for Production – and previous plant director of Oxford – Oliver Zipse said, "We are entering an era in which electric cars will become a normal choice for our customers. The MINI Electric will kick off our new model offensive for fully electric vehicles. By 2023, two years ahead of schedule, we will have 25 electrified models on the market. More than half of them will be fully electric".
The MINI Electric will be fully integrated into the production process at Oxford, running down the same lines as all the conventional models.
"This plant builds 1000 cars per day, with a new MINI coming off the line every 67 seconds, so the integration gives excellent production flexibility and allows supplies of the new model to be adjusted according to demand," explained Plant Oxford managing director, Peter Weber, "This is such a proud moment for every single one of our team."
David George, director of MINI in the UK said, "Now our customers can have everything they love about MINI, but with all the advantages of an electric car – lower environmental impact and running costs and they never have to visit a petrol station again".
Research published today by What Car? magazine and supported by MINI showed that more than 1.5 million UK households which are perfectly suited to running an electric car, are not yet doing so. They have off street parking to allow easy at-home recharging and more than one car in the household, one of which never does more than 100 miles in a day. MINI's own data shows that the average distance driven each day is 26 miles.
"We believe the new MINI Electric could be a tipping point for those who have been thinking about choosing an electric car, to take that step now," added George. "We aim to introduce a whole new group of drivers in the UK to the fun and cost savings of electric driving, in a way only MINI can".
Secretary of State for business, Greg Clark, welcomed the news, "Our automotive industry has long been a source of national pride, and the unique collaboration between Government and industry through our Industrial Strategy has helped put the UK at the forefront of the design and manufacture of zero emission vehicles with one in five electric cars in Europe now built in the UK.
"The production of the electric MINI in the UK will play a key role in accelerating the adoption of cleaner, greener vehicles and I am delighted this modern British icon will be manufactured in Oxford".
Of course Brexit may have other ideas on this. Look like a great start for the UK EV industry.
*Monthly rentals from £299 plus £4,000 initial rental for a 48 month Personal Contract Hire agreement.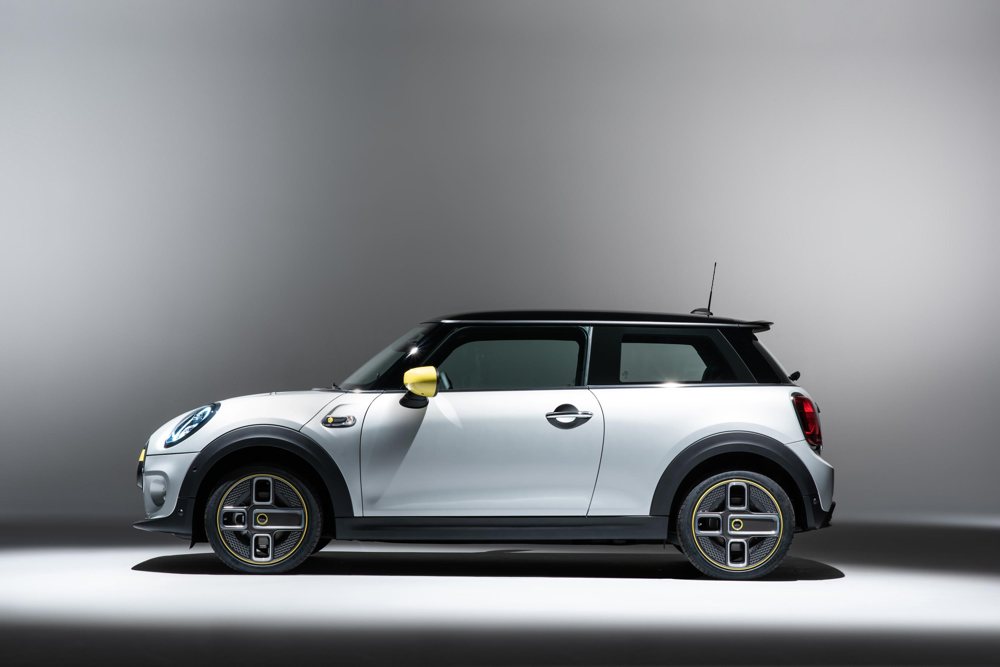 Latest news from Mini is that the Electric Mini is still some way off.
While it's not available to the public just yet, Mini invited a selection of automotive insiders out to Germany for a chance to give it a whirl. Their expert opinions are in – they answer questions like; what's it like to drive? How does it handle? Does it feel like a MINI?
Read the best reviews below.
We will be at Goodwood next week to sample the latest EV products from Mini and others. There should be a bunch of Electric and Plug In motors on display. We hope to see the all new Porsche Taycan. Stay tuned.
MINI ELECTRIC. FEELINGS WITH KUBA PRZYGOŃSKI.
Watch Polish rally driver Kuba Przygoński, a member of MINI's Dakar rally teams, take MINI's first fully electric model for a spin.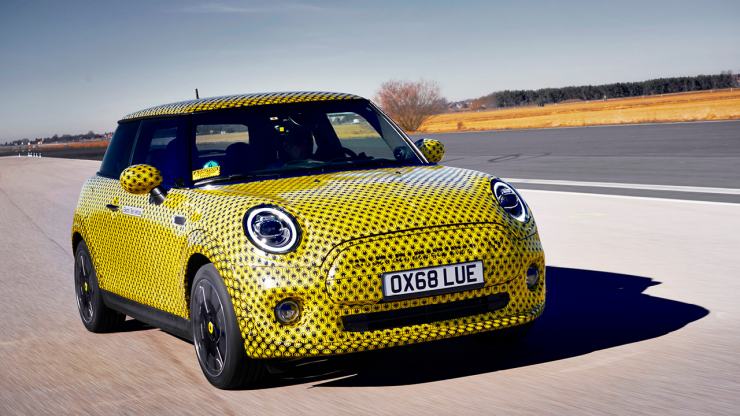 MINI COOPER SE 2019 REVIEW: FIRST DRIVE OF ELECTRIC MINI.
"It launches, fast, and without a hint of wheelspin or, more telling, spot braking of either front wheel."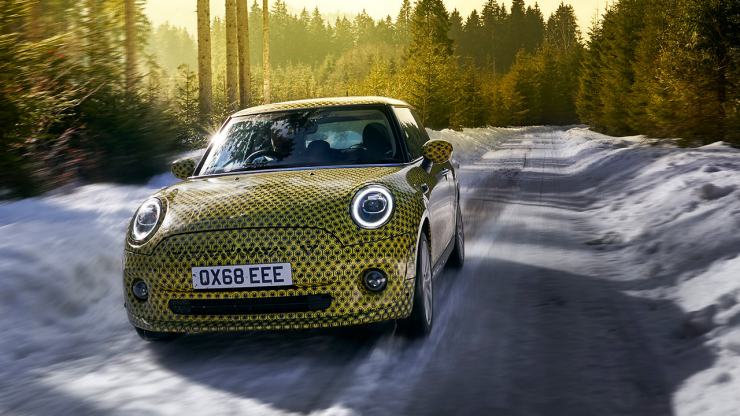 NEW MINI ELECTRIC PROTOTYPE REVIEW.
"The Mini Cooper SE is still the best part of a year away, but it already feels ready to shake up the supermini and EV markets when it arrives."
Auto Express, March 2019
READ ARTICLE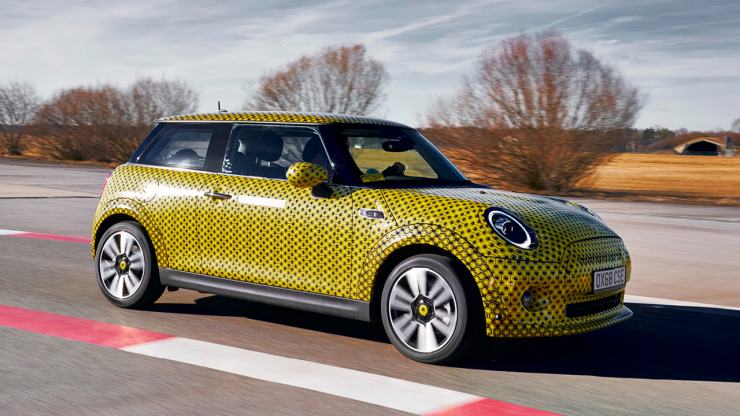 MINI COOPER SE REVIEW: WE DRIVE THE ELECTRIC PROTOTYPE.
"The Mini Cooper SE is testament to how far battery technology has come in the last decade."
CAR Magazine, March 2019
READ ARTICLE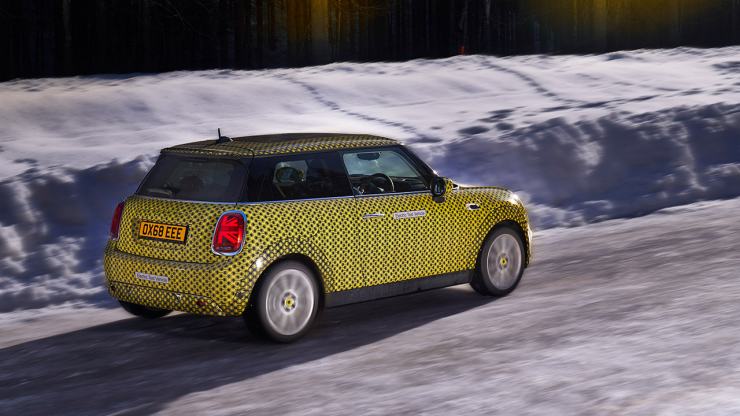 NEW MINI ELECTRIC PROTOTYPE REVIEW.
"As such, it's a very agile car; perhaps more so than any electric vehicle currently on sale."
Driving Electric, March 2019
READ ARTICLE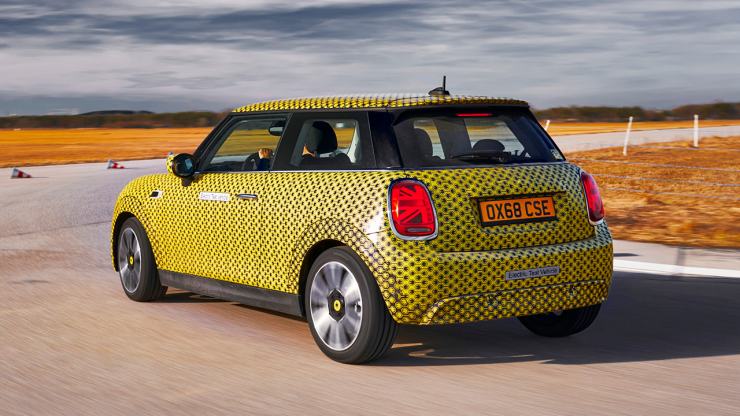 8 THINGS WE LEARNED DRIVING THE NEW ELECTRIC MINI COOPER SE.
"It's tangibly a Mini, which is great, and will no doubt benefit from the fact no other affordable, electric car handles particularly well"
Top Gear, March 2019
READ ARTICLE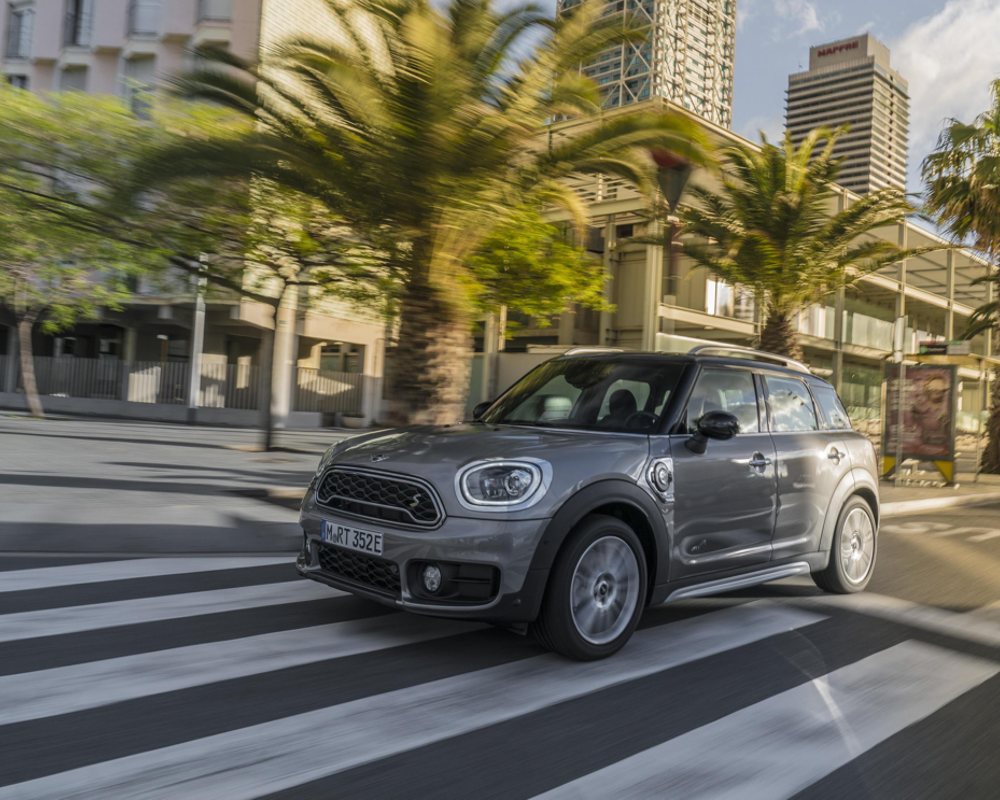 News today from BMW Group that the Mini Plug is now available to order and will be on show at Goodwood Festival of Speed.
The MINI brand's first plug-in hybrid model will receive its UK debut at Goodwood Festival of Speed on 29th June to 2nd July. The new all-rounder for town and country now offers the option of purely electric driving with zero tailpipe emissions.
Available to order now, the new MINI Cooper S E Countryman ALL4 will launch in MINI Retailers on 24th June 2017 and is priced from £31,585 OTR. The vehicle is also eligible for an additional £2,500 OLEV government grant.
The first plug-in hybrid model in the MINI product range offers sporty agility on the road as well as competency beyond the asphalt thanks to its intelligent all-wheel drive system. The MINI Cooper S E Countryman ALL4 hybrid system is made up of a 3-cylinder petrol engine with MINI TwinPower Turbo Technology and a synchronous electric motor. Together they generate a system output of 165 kW/224 hp enabling the car to sprint from standing to 62mph in 6.8 seconds.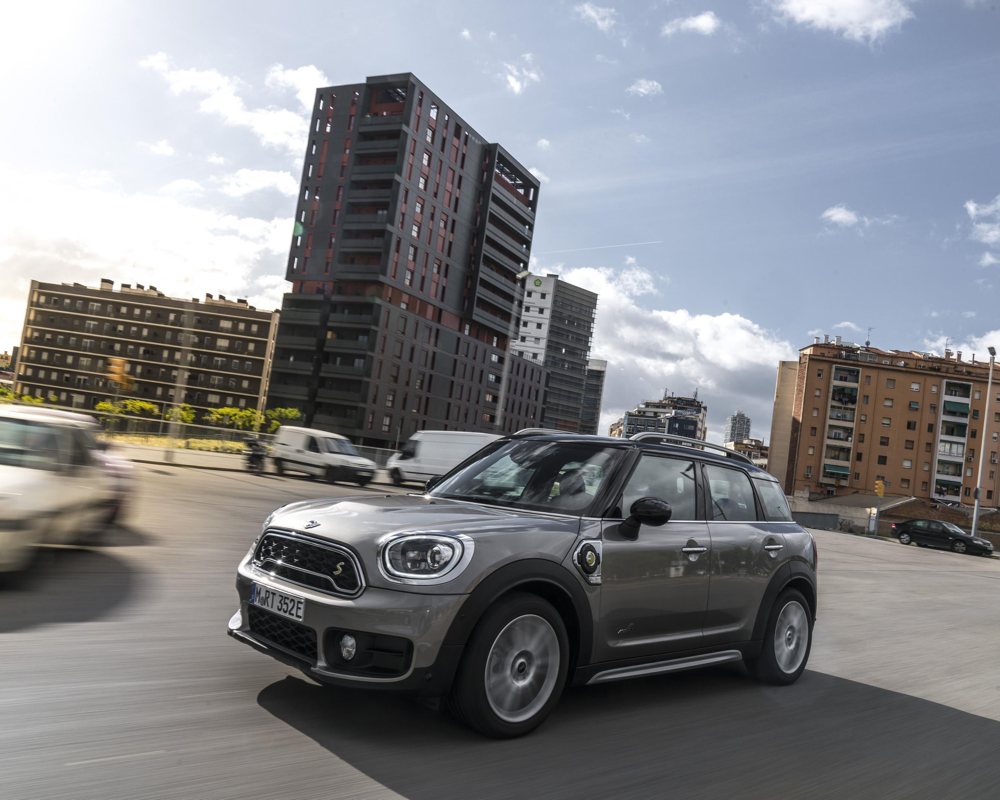 Key Facts:
MINI's first plug-in hybrid model to receive UK debut at Goodwood Festival of Speed 2017, 29th June – 2nd July
Priced from £31,585 OTR and eligible for additional £2,500 OLEV government grant
3-cylinder petrol engine and electric motor combine to produce a total system output of 224 hp
0-62 mph in 6.8 seconds, CO2 emissions of 49 g/km and average fuel consumption of 134.5 mpg
Electric driving at speeds of up to 78 mph with a range of up to 25 miles
MINI Satellite Navigation System, Bluetooth, Cruise Control, Emergency E-call, Active Guard and 6-speed Steptronic automatic transmission all as standard
Power:
The power of the combustion engine is transmitted to the front wheels via a 6-speed Steptronic transmission, while the electric motor powers the rear wheels. The intelligently controlled interaction between the two power units creates an all-wheel drive system that optimises agility and stability on the road as well as providing supreme traction over snow and unsurfaced terrain.
In everyday traffic the intelligent drive control of the MINI Cooper S E Countryman ALL4 makes for an intense hybrid driving experience. When setting off, only the electric motor is initially active meaning a virtually noiseless start. As is typical of electric motors, the entire torque is available from standing. Once a driving speed of 50mph is reached, the combustion engine is gently activated. The eDRIVE toggle switch enables the driver to continue to drive with only the electric engine beyond this point if preferred: in MAX eDRIVE mode the MINI Cooper S E Countryman ALL4 runs at up to 78mph free of local emissions. The electric range of the first MINI plug-in hybrid model is 25 miles.
The energy required for this is stored in a high-voltage lithium-ion battery. It can be charged at a conventional household socket or, for increased power input and reduced waiting times, at a wallbox or public charging station. Charging takes between 2:15 and 3:15 hours.
The efficiency and pulling power of the electric motor, its cleverly controlled interaction with the combustion engine and the premium quality and reliability of all components of the hybrid system is the result of the BMW Group's eDrive technology. The high-voltage battery comes with a warranty which lasts for six years or 60,000 miles.
The MINI Cooper S E Countryman ALL4 combines its progressive drive system with the versatile space concept and hallmark brand style of the latest MINI model range. The battery is housed underneath the rear seat and flat load boot floor, minimising drawbacks to boot space and leg room. The luggage compartment volume of the hybrid model is 405 litres, which can be extended to as much as 1,275 litres with the rear backrests folded down.
The new MINI Cooper SE Countryman ALL4 comes with a range of high quality standard equipment. This includes the MINI's acclaimed Satellite Navigation System, Bluetooth, Cruise Control, Emergency E-call and Active Guard among other features. 6-speed Steptronic automatic transmission, the MINI Driving Modes and three spoke sports steering wheel are also offered as standard.
Looking forward to Goodwood.