The Prius has always looked a little strange and never like a "normal" car. The trend continues with latest version unveiled by Toyota in Las Vegas yesterday.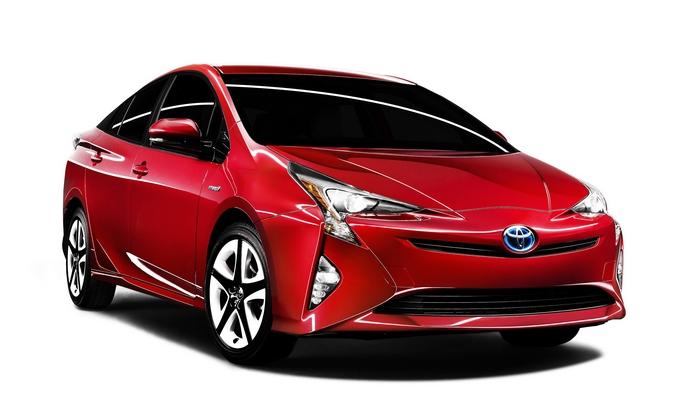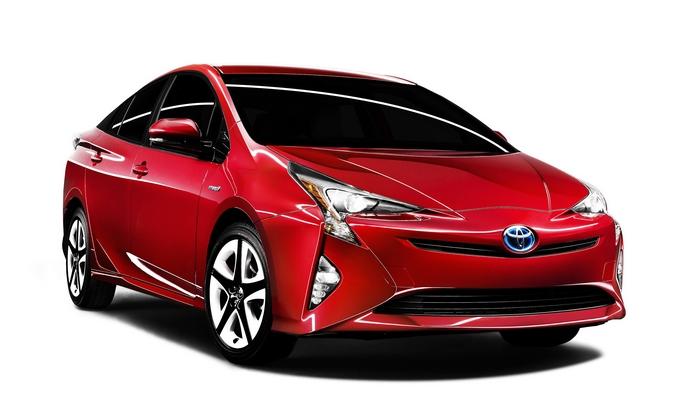 And boy does it look strange. The all-new 2016 model looks plain odd a little like someone has driven into the back at high-speed.
The Toyota Prius, a household name that has come to define hybrid cars for nearly two decades, was reborn Tuesday night with the introduction of a bigger, more fuel-efficient model for 2016.
Toyota didn't release powertrain details on the redesigned and re-engineered Prius (those are expected ahead of the Tokyo Motor Show in October), but the company promised the 2016 version would be lighter, 10 percent more fuel-efficient than its predecessor and — rare for virtually any hybrid — fun to drive.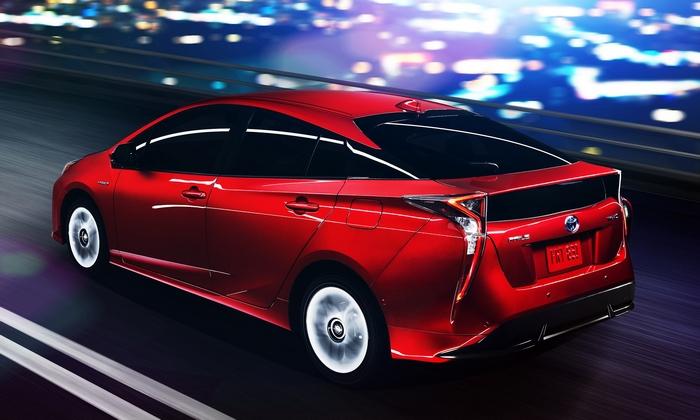 The latest Prius, Toyota pledged in a statement, "will offer best-in-class fuel economy among vehicles without a plug."
The fuel efficiency gains resulted from smaller and lighter components in the hybrid system, denser batteries that pack more energy and a more efficient internal combustion engine, Toyota said.
Toyota is shifting the focus to design and technology, waxing poetic about the car's "athletic shape," better driving dynamics, and Toyota Safety Sense — a package that includes things like automatic pedestrian avoidance and full-speed dynamic cruise (meaning the car will manage your speed for you, going all the way to a full stop in a traffic jam).
You can definitely see shades of the hydrogen-powered Mirai in this car's aggressive angles, which isn't necessarily a good thing — no one would accuse the Mirai of being a pretty car. And interestingly, the Mirai has taken Prius' spot as Toyota's most forward-looking eco-friendly hero vehicle, which could theoretically give the Prius room to lay off the bizarre design and blend into traffic a little better. No dice, though: if you buy this car, you're going to stand out, unless you're rolling through a neighborhood that's full of them. (Given the Prius' popularity, that's not out of the question.)
"Prius set the global benchmark for hybrids, but now is breaking its own boundaries with more engaging style and fun-to-drive dynamics," Bill Fay, general manager of Toyota Division, said in the statement. "What was once a rational purchase that for many customers focused on fuel economy, is now so much more."
That's because the 2016 Prius is the first vehicle from Toyota to ride on the company's all-new modular platform that will underpin future models like the Corolla and Camry.

The new platform gives the retooled Prius a lower centre of gravity for better handling. The car is also 6 cm longer, 1.5 cm wider, and 2 cm lower than the Prius before it. The changes mean more occupant and cargo room, Toyota said.
The Prius will also feature an all-new rear double suspension and more rigid body to improve ride and driving dynamics.
The hatchback profile carries over but the 2016 version wears aggressively styled sheet metal — especially in the rear — which echoes Toyota's Mirai hydrogen fuel cell car.
The newest styling will still distinguish the Prius from anything else on the road.
"It's always been a vehicle that set its own design and goes in its own direction," Dave Sullivan, said an analyst at AutoPacific, "It's never really looked like another Toyota since it's basically its own brand."
The unique looks will have plenty of existing owners to please. Not only does the Prius have some of the best name recognition in the green-car world, but it also enjoys some of the most loyal customers in the industry, according to Edmunds.com. With more than 3.5 million sales since its debut in 1997, the Prius holds a healthy audience.
But the new model also faces a major headwind: Low U.S. gasoline prices that have sent sales of alternative-powered vehicles tumbling 16 percent this year. The Prius family has seen U.S. volume slip 17 percent to 125,830 vehicles through August.
In addition to the 2016 model that debuted Tuesday night, Toyota also plans an Eco model of the Prius. That version will be even more efficient than the base model, and will have slightly different styling. Toyota declined to reveal other details or say whether it would cost more or less than the model released on Tuesday.
No news of a Plug-in version.