To celebrate the summer travel season, our friends at Nissan have just compiled their five best Electric Car drives in Europe with routes in five countries: Italy, Spain, Sweden, Denmark, the U.K., and France. Nissan has identified five of Europe's most breathtaking electric drives, using its all-electric LEAF – the world's best-selling electric vehicle – and the e-NV200, its 100 percent electric van.
Nissan, the global leader in electric vehicles, travelled more than 125 miles along some of Europe's most beautiful roads, taking in the incredible views and hooking up with the charging points en route.
During the trip, the LEAF and e-NV200 saved approximately 20 kg CO2 emissions, equalling the amount of CO2 a newly planted tree absorbs in a year. This saving illustrates a clear benefit for Nissan EV drivers as they hit the road this summer.
With over 184,000 LEAFs sold globally and more than 42,000 on Europe's roads, the routes were designed to show off the range, driving capabilities and ease of its class-leading electric vehicles.
A convoy of electric vehicles experienced memorable routes in Italy, Spain, Sweden, Denmark, the UK and France.
"Our drivers have told us that the LEAF isn't just a commuter car," said Jean-Pierre Diernaz, Electric Vehicle Director, Nissan Europe. "We hope EV drivers are inspired by these picturesque routes and spend their summer weekends enjoying the scenic countryside in the serenity of a zero-emission Nissan EV."
The first leg of the journey consisted of a drive between Rieti and Rome, transitioning from the Italian countryside to the urbanity of the country's capital city.
The Electric drives are recorded on this YouTube video.

Hopping over to Spain, the second drive started out in Barcelona–where Nissan the e-NV200 for the European market–and continued along the Spanish coast.
Drives through Sweden and Denmark provided Nissan with a handy way to dispel the popular conception that electric cars can't function well in cold climates.
This leg of the European tour included a drive over the eight-kilometer (4.9-mile) Øresund Bridge–the longest combined road and rail bridge in Europe.
Having visited the site of e-NV200 production, Nissan's convoy also traveled around the North of England to Sunderland, where the Leaf is built.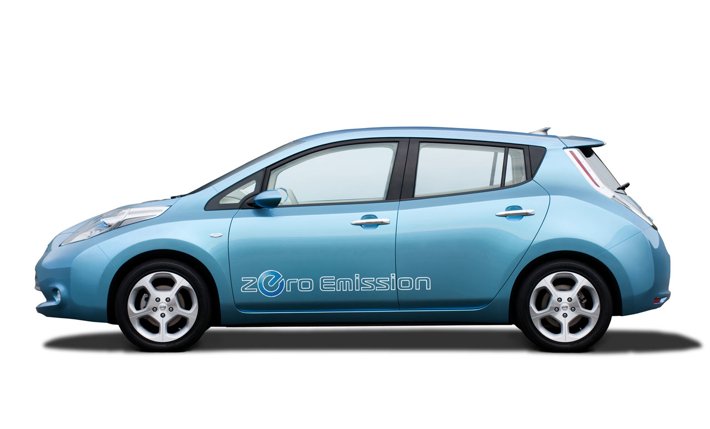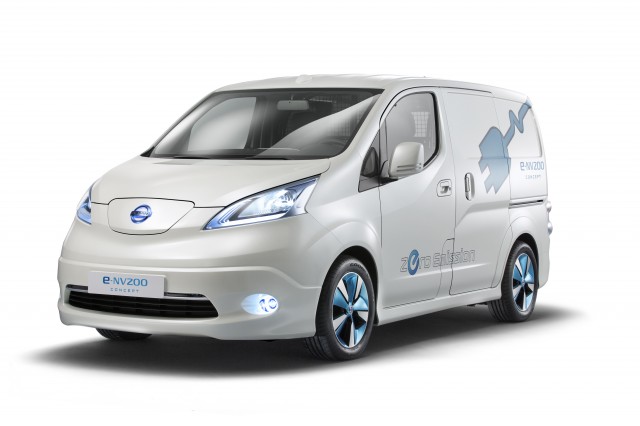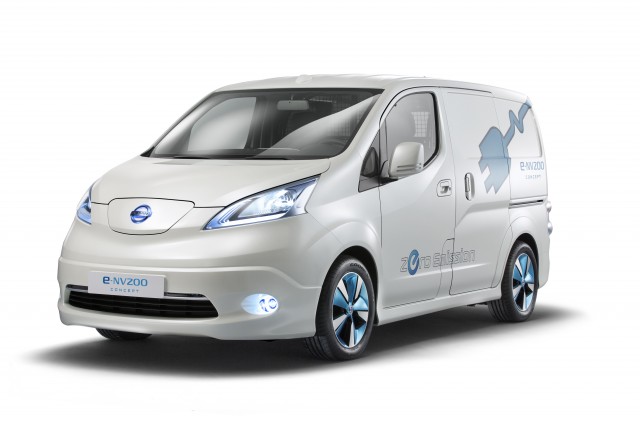 The Nissan e-NV200 electric van
Nissan's recommended U.K. trip included the area around the city of Bristol–which recently installed 100 electric-car charging stations.
The final route was a drive from Versailles to Paris, which will host a United Nations summit on climate change later this year.
Just might have to try out the Bristol loop later in the Summer.