The Renault ZOE was declared the Pure Electric and Hybrid Vehicle Green Apple Champion of 2017 by the Green Organisation.
The all-electric Renault ZOE was voted into first place as judges from the Midland Group of Motoring Writers praised its environmental credentials, commitment to an electric future and its affordability. Marks were awarded by the judges for the way a car drives and behaves in the real world, away from the testing laboratory. The Renault ZOE, unveiled in 2016 with an uprated battery, provides up to 250 miles of range from one charge (NEDC) – the longest of any mainstream electric car. Renault estimates that the ZOE has a real-world range of between 186 miles in temperate conditions and 124 miles in extreme cold conditions.
One of the Midland Group of Motoring Writers said of the ZOE: "I've chosen it because it has charm, an excellent interior and its new extended range of 180-miles plus makes it an option for a wider group of motorists."
Vincent Tourette, Managing Director, Groupe Renault UK, said: "The Renault ZOE is a stylish, affordable and practical all-electric car, perfect for those who are looking to improve on their carbon footprint. We're delighted that the ZOE has been recognised by the Green Organisation and Midland Group of Motoring Writers for its environmental credentials for the third consecutive time – a popular opinion given the number of awards ZOE has received since launch."
The Renault ZOE is a part of Renault's electric vehicle range made up of the Twizy and Kangoo Van Z.E. The ZOE is priced from £14,245 (after PiCG plus battery lease) in a choice of three trim levels and can be purchased either outright or by leasing the battery.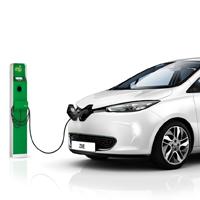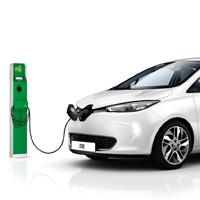 Purchases of Renault ZOE represents one in six electric vehicles sold in the UK and ZOE is Europe's best-selling electric car.
The Renault ZOE is What Car?'s Best Electric Car 2017 and is a four-time winner of What Car?'s 'Best Electric Car for less than £20,000'. ZOE was named as one of Autocar's Game Changers earlier this year and is Parker's Best Eco Car of the Year 2018.
The Green Organisation, based in Northamptonshire, was established in 1994 as an international, independent, non-profit, non-political, non-activist environment group, dedicated to recognising, rewarding and promoting environmental best practice around the world and invites entries from all parts of industry for its annual Green Apple Awards.